Webster University Ghana Shares in Historic Moments as US Vice President Kamala Harris Visits Ghana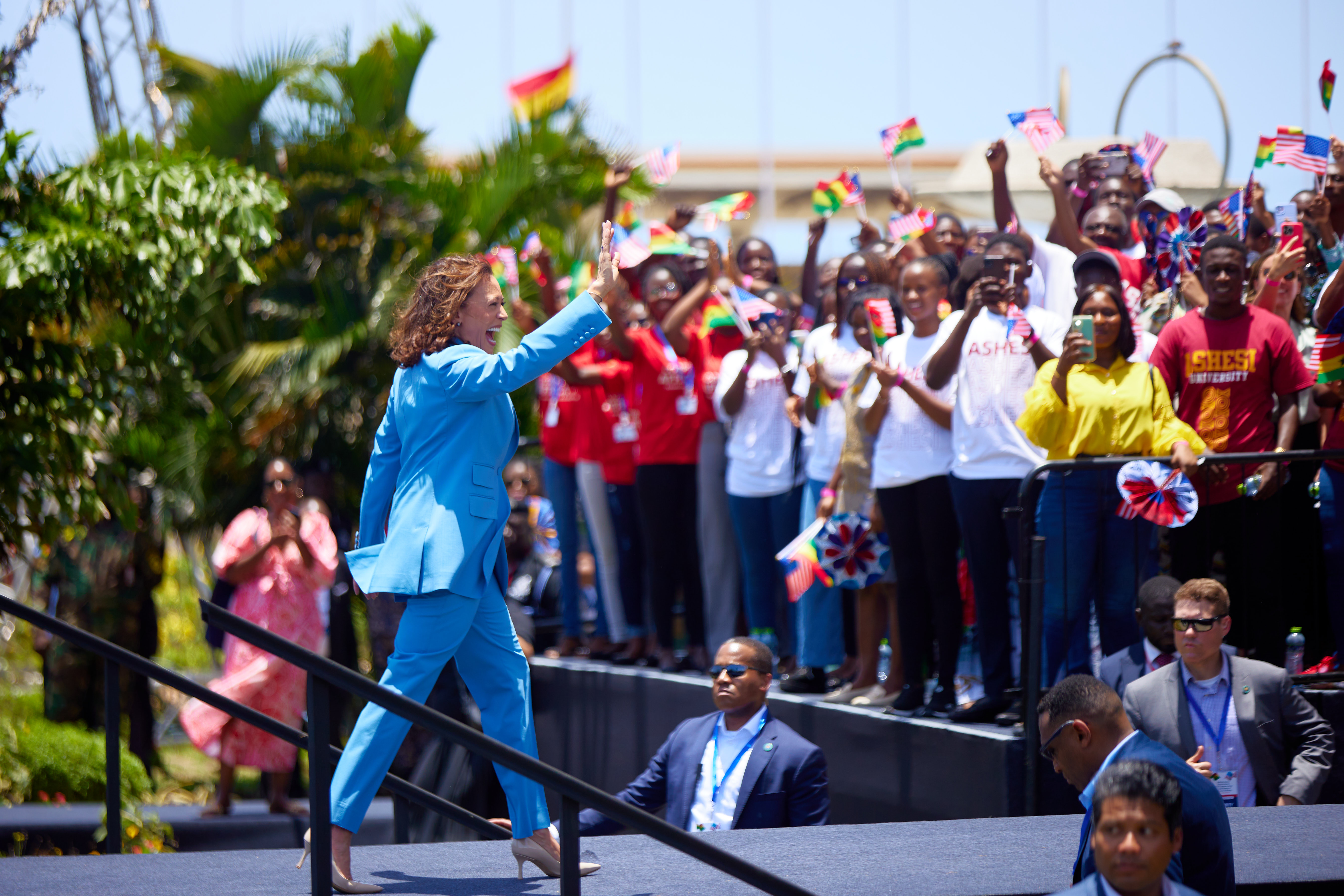 United States Vice President Kamala Harris visited Ghana on March 28 as part of a nine-day trip throughout the continent to strengthen international relations. Upon her arrival, representatives of the Webster Ghana community welcomed Harris at the Kotoka International Airport.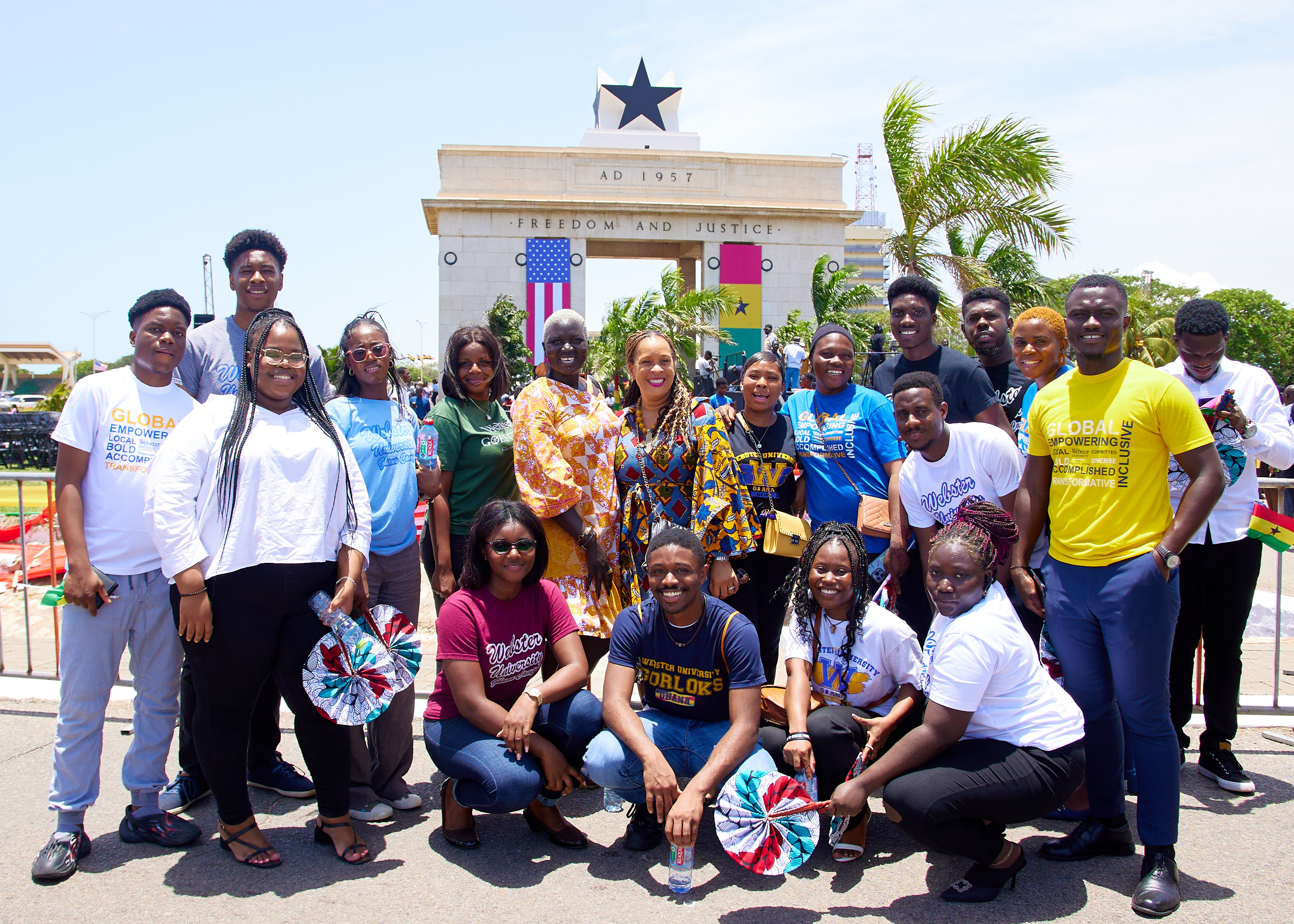 During her visit, Harris addressed thousands of young people, including Webster University Ghana students, faculty, and staff at Blackstar Square in Accra. The Vice President's remarks focused on innovation and entrepreneurship as she outlined efforts to focus on Africa as a place for American private-sector investment.
"We must invest in the African ingenuity and creativity, which will unlock incredible economic growth and opportunities," Harris said. "Not only for [the benefit of] the people of the 54 countries that make up this diverse continent, but for the American people and people around the world."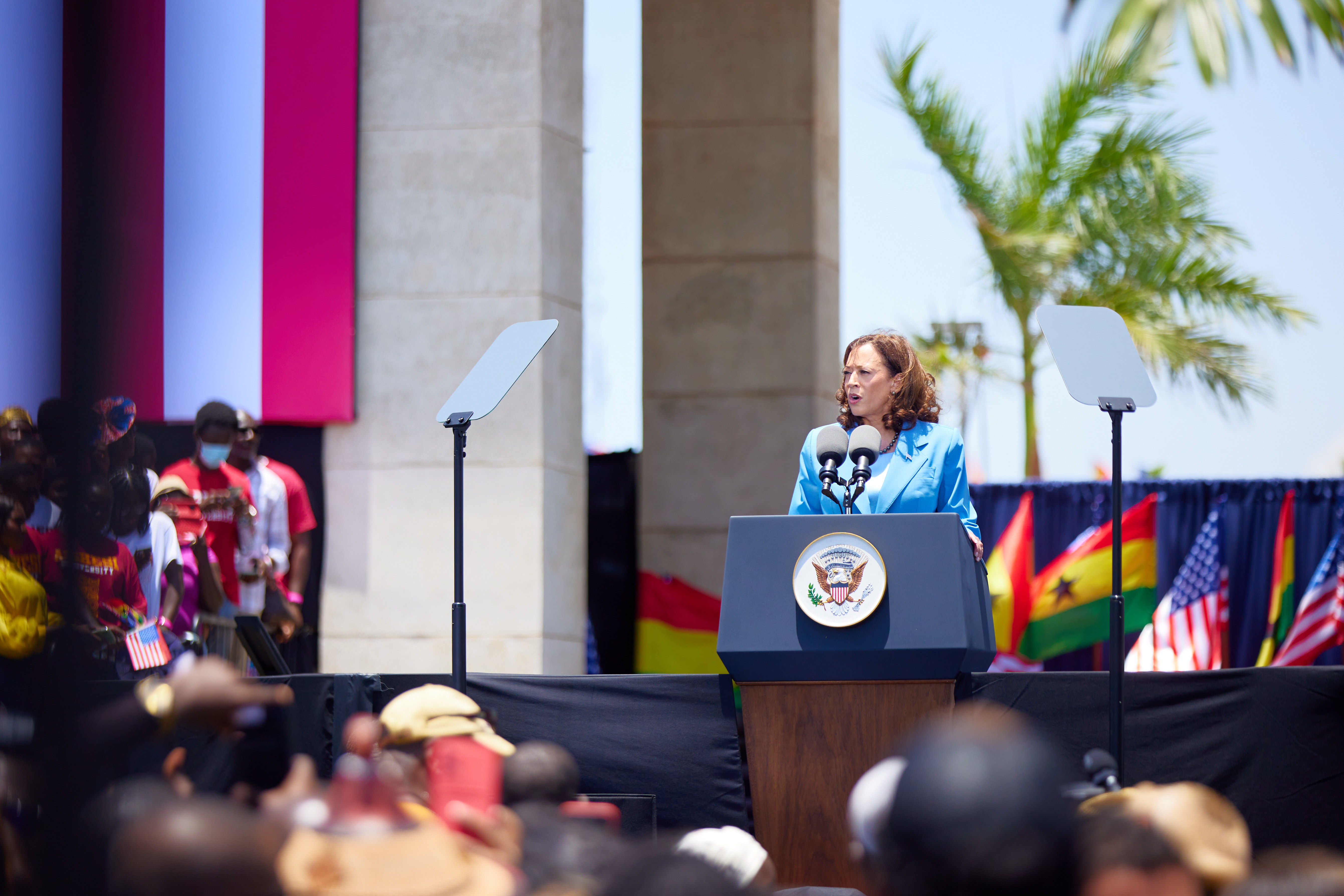 Webster Ghana international relations students found special value in the visit, as Harris touched on several initiatives to advance efforts of security, economic prosperity, and U.S. foreign policy.
In honor of the Vice President's visit to Ghana, a state dinner was held at the office of Ghana's current president, Nana Addo Dankwa Akufo-Addo. The event attracted diplomats, politicians, educators, artists, civil rights activists, entertainers, and government officials from both nations. Christa Sanders, campus director at Webster Ghana, represented the University at the dinner.
''It was an opportunity of a lifetime to meet and interact with Vice President Kamala Harris and the second gentleman along with dignitaries from across the globe,'' Sanders shared.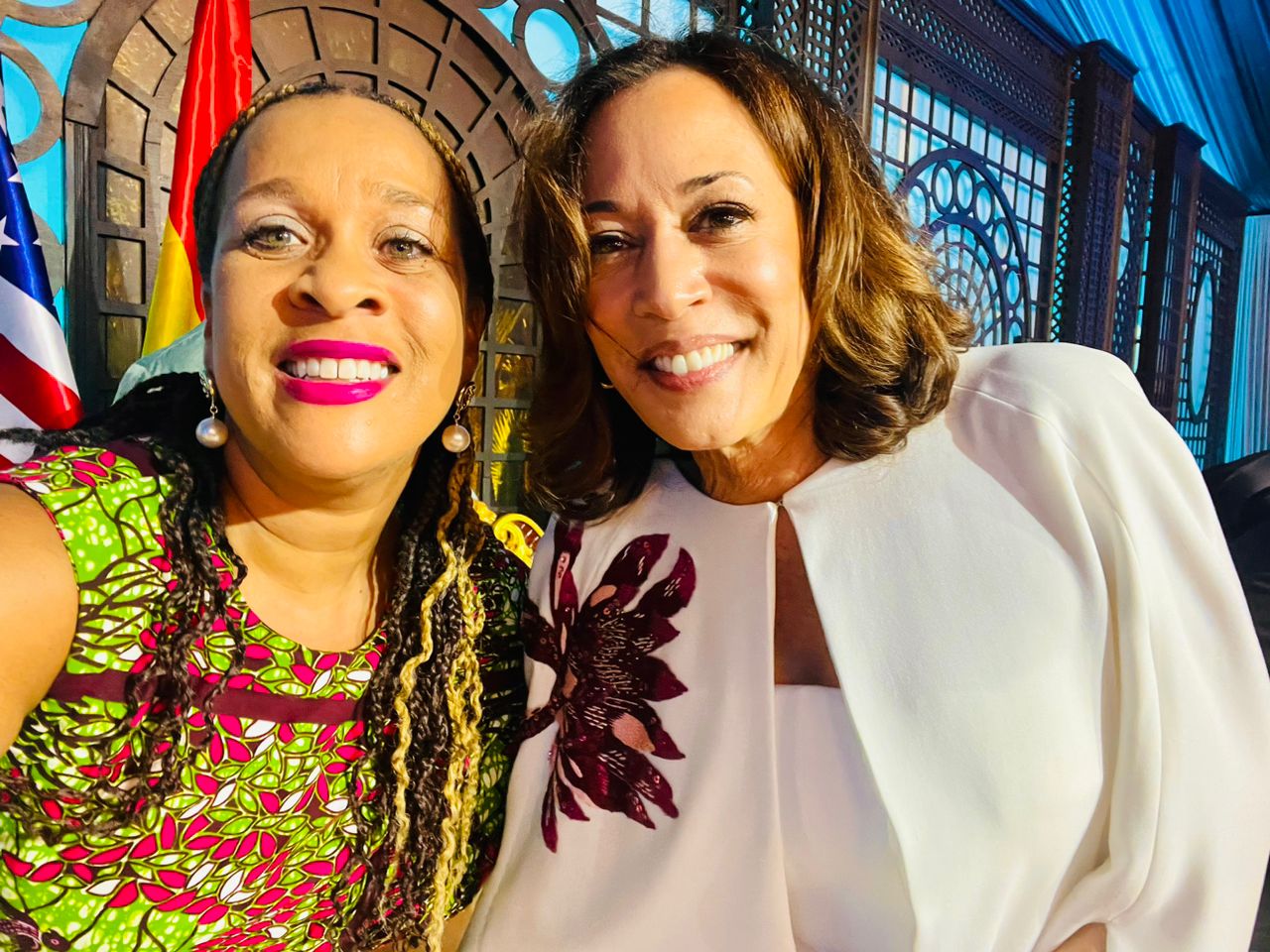 Vice President Harris and second gentleman Doug Emhoff also visited the Cape Coast Castle during their time in Ghana, where Harris delivered a speech about the effects of the transatlantic slave trade and its impact on Ghana, the Americas, and the African Diaspora at large.
The Webster University Ghana community was proud to be involved with the first visit of a U.S. female vice president.