Webster Journal Receives Awards from Missouri College Media Association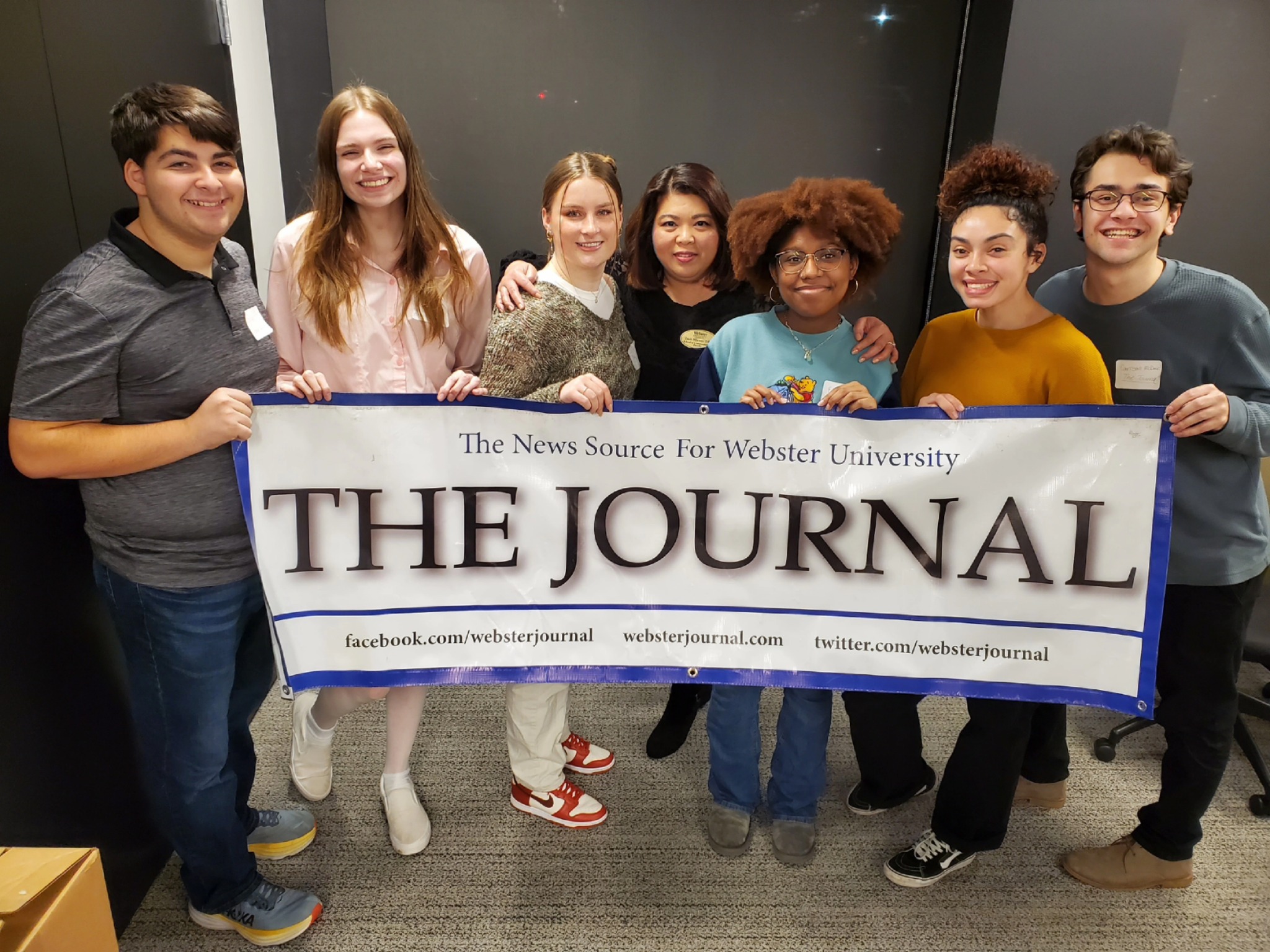 The Webster Journal won several awards from the 2022-2023 Missouri College Media Association (MCMA) contest. Editor-in-chief Molly Foust and social media editor Carrson McDaniel attended the 2023 MCMA Convention, held from March 31 – April 1 at Southeast Missouri State University in Cape Girardeau, to accept the awards on the Journal's behalf.
The Journal was recognized for its writing and reporting in the following categories for Newspaper Division II:
Investigative Reporting: FIRST PLACE
"Students in distress: broken ceilings, shelves and stoves" by Jordyn Grimes

Entertainment Review: SECOND PLACE
"Smiling Friends is equal parts gruesome and wholesome" by Sean Mullins

News Photography: THIRD PLACE
"Trixie Mattel comes to Webster after fall 2021 cancellation" by Vanessa Jones

Sports Writing: HONORABLE MENTION
"Liem Quang Le spreads his passion for chess through coaching" by Kelly Bowen

Over the decades, the student-journalists of the Webster Journal have been recognized for their work by the MCMA, the premier organization representing newspapers and yearbooks in Missouri.
The Webster Journal is Webster University's student-run news source. The Journal's vision is to consistently provide the Webster University and Webster Groves communities with the most current and contextual information using both print and multimedia, while serving as a learning platform for its staff and a forum for its readers.
Access The Journal online at websterjournal.com.
Learn more about the MCMA contest at: mcma.submittable.com.