Webster Students Come Together to Participate in Model United Nations at Leiden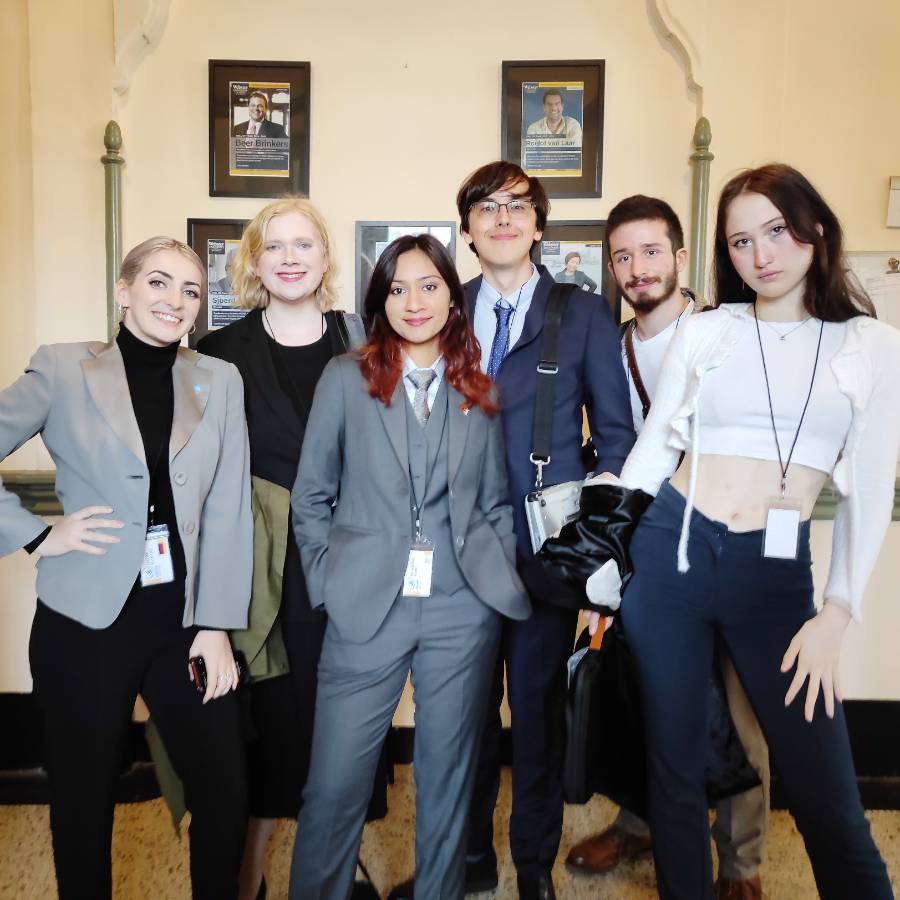 Six Webster Geneva students travelled to Webster Leiden last weekend to participate in the Model United Nations (MUN). Sixty students from 15 countries attended the student-led initiative which took place April 21-23.
The MUN module supplements an International Organizations course, taught by Jeanette Tantillo. Nives Rumenjak, head of international relations at Webster Leiden, along with Jill Adler, professor of international law at Webster Leiden, provided a warm welcome to all event attendees.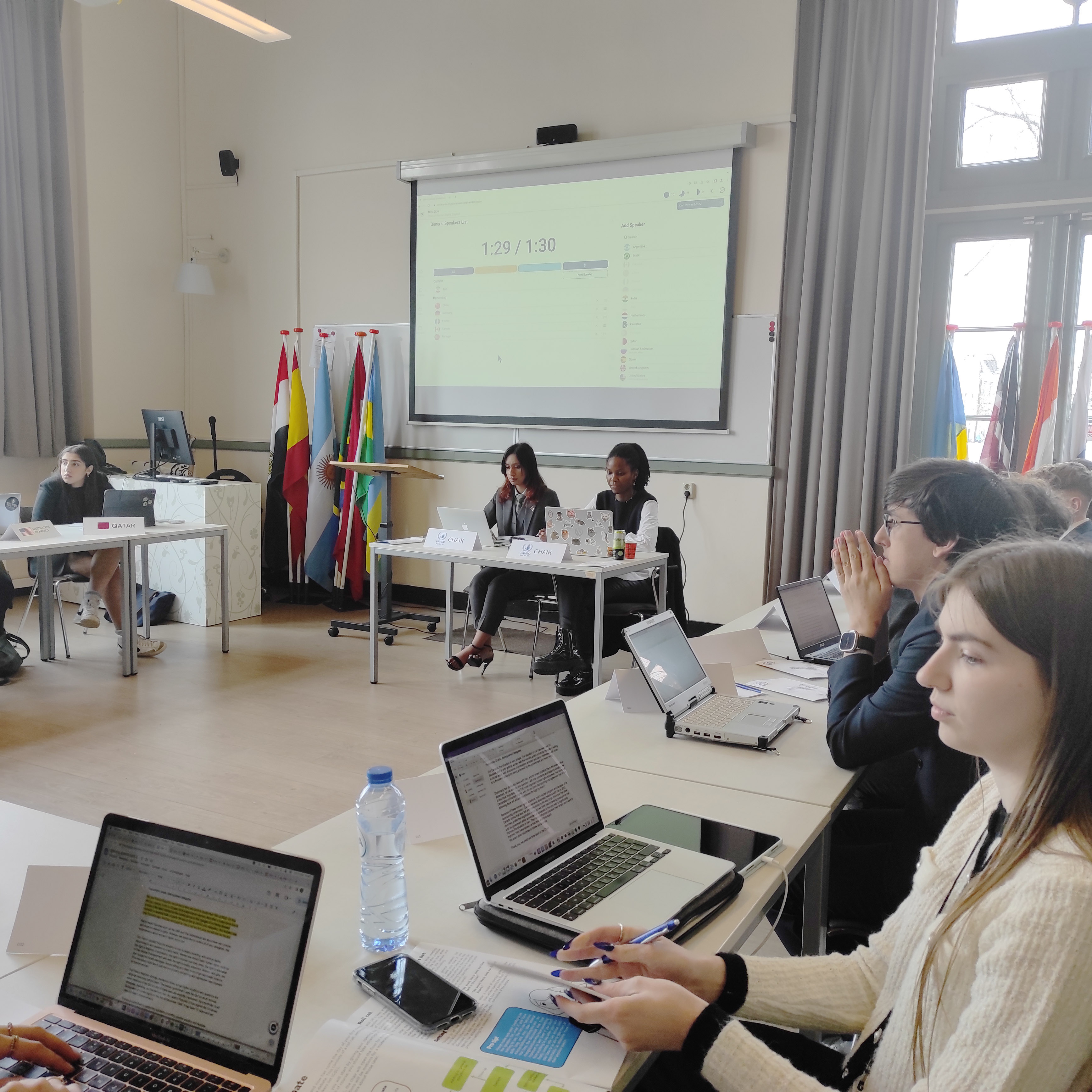 Over the course of the weekend, delegates discussed topics of current priority and interest in international affairs in four committees: The UN Security Council, the UN Human Rights Committee, the UN Environment Programme, and the UNGA Committee on Disarmament and International Security.
The Webster Geneva students participated on the UN Human Rights Committee, with one acting as chair and the others participating as delegates. The team was proud to bring home three awards: Best Delegate, Most Improved, and an Honorable Mention.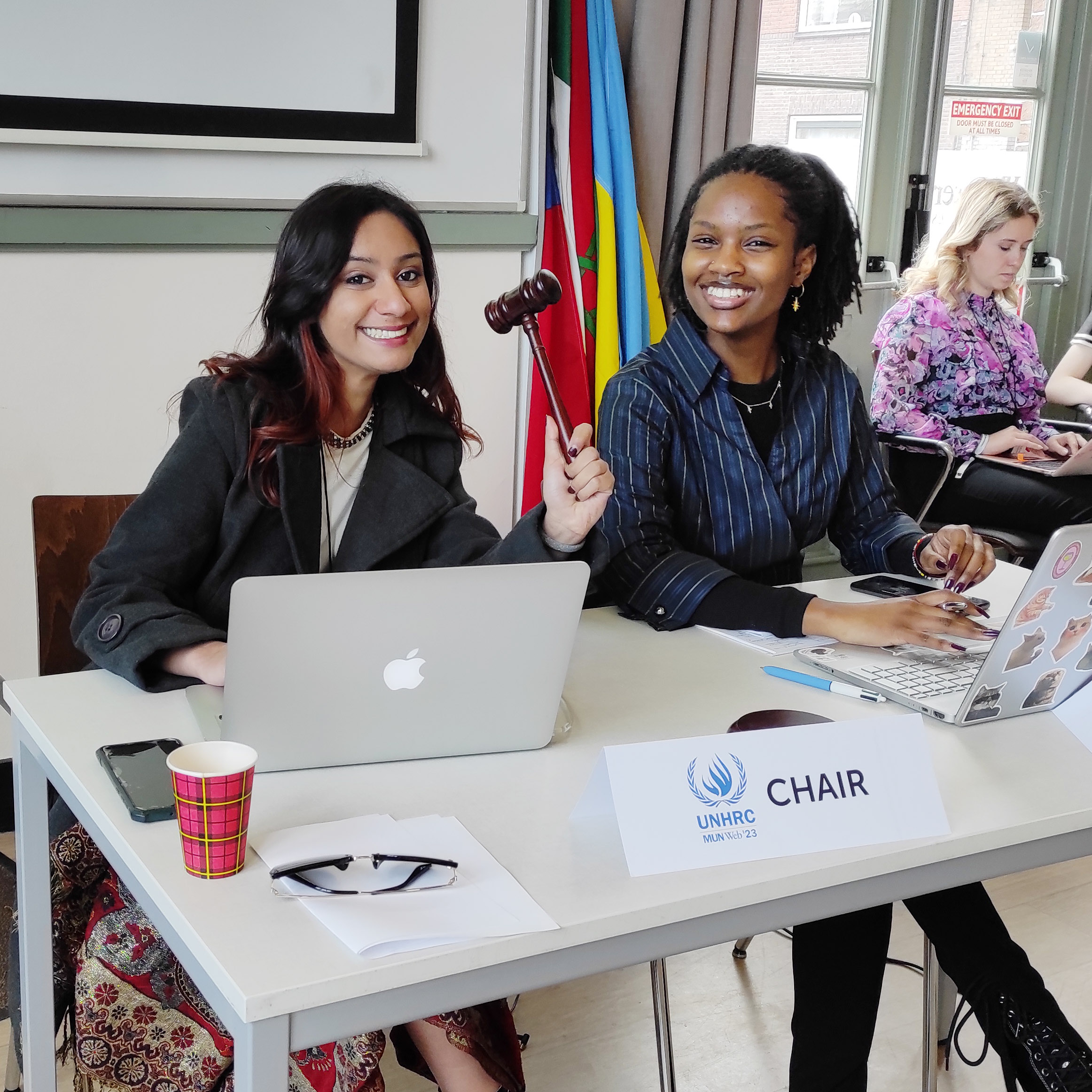 Devasha Pant (left) from Webster Geneva, and Taira Sow (right) from Webster Leiden served as co-chairs.
At the end of the successful conference, Webster faculty and administration agreed that the inter-campus collaboration should be expanded while preparing for the MUN in Spring 2024.