Webster Music Student Named Top 10 Finalist in Songwriting Contest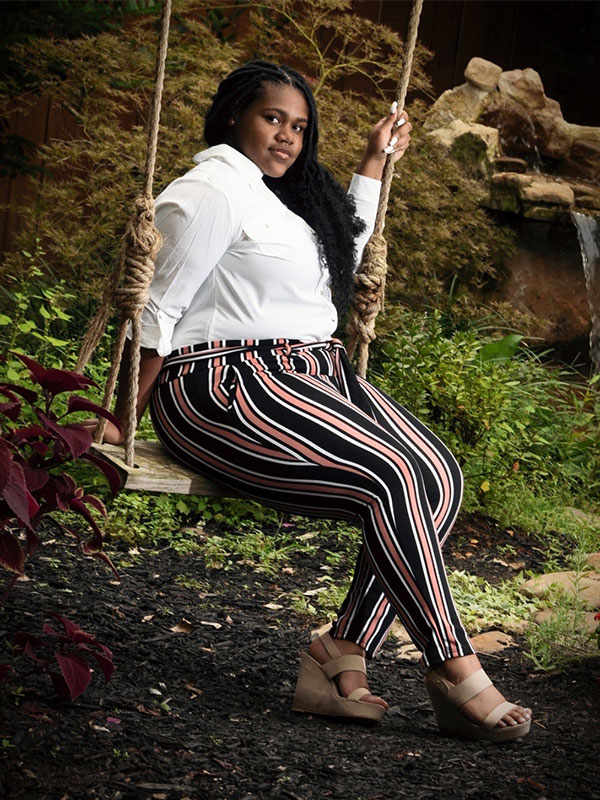 Webster University music student Jaleesa Smith (BM, Songwriting, '24) is a top 10 finalist in the HOOKED! Songwriting Contest. She will perform her original song "You Need Me" on Saturday, Sept. 23 in Branson, MO, during the live show portion of the competition.

"I'm very blessed and excited to have this opportunity," said Smith, when speaking of the contest. "I'm looking forward to meeting some new and amazing people who share the same love for music that I do. Being able to show off my music in this type of setting has always been something I've wanted, and I'm very happy that I have this chance to do so. I'm extremely grateful to the HOOKED! judges and team for seeing something in my music and in me!"

The HOOKED! Songwriting Contest brings together 10 amazing songwriters with celebrity judges and a live audience in one entertaining and interactive American Idol-style show. Entries were submitted from all around the United States and other countries. The top 10 finalists were announced on Sept. 1 of this year. On Sept. 23 at 3 p.m., the finalists will take the Dick Clark's American Bandstand Theater stage in front of the celebrity judges and a live audience for the chance to be a HOOKED! champion.