Webster's Master of Science in Nursing Program Rises in National Rankings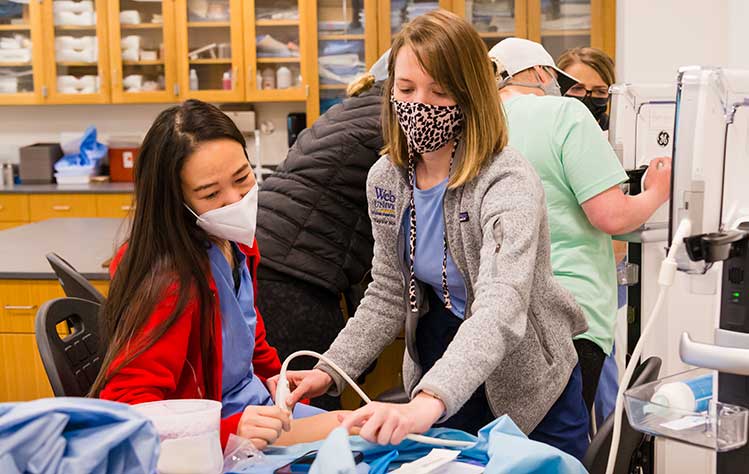 Webster University's Master of Science in Nursing Program in the College of Science and Health was nationally ranked by U.S. News & World Report Tuesday at #106, up from #135 last year. This is the second year in a row that the program earned an individual ranking on the annual list.
Over the past two years, the program has risen 49 spots in the annual ranking.
"We have incredibly talented faculty and staff who bring real-world experiences into the classroom and are on the cutting-edge of developments in the field," said Michael Hulsizer, dean of the College of Science and Health. "The program continually evolves to meet new emerging needs, and that is reflected in this year's rankings. For example, last year, the program received a significant grant from the Missouri State Board of Nursing to increase access to the program from those who live and work in rural areas, which further benefitted the students in the program."
According to U.S. News & World Report, 296 graduate-level nursing programs were reviewed for inclusion on this year's list. Out of those, 184 qualified. Data reviewed included:


A peer assessment score from a survey of deans of nursing programs across the United States.
A survey of health care professionals.
The average number of grants each program received.
The percentage of faculty members who also were active practicing nurses.
The ratio of students to professors.
The percentage of prospective students accepted into a program, and their average GPA earned from their bachelor's degree.
The percentage of students in a program who finished their degree.

Visit the Master of Science in Nursing program web page to learn more about the program and to apply. The full Graduate Nursing Programs ranking is online.