A Transformative Experience: Webster University's Short-Term Faculty Led Program in Geneva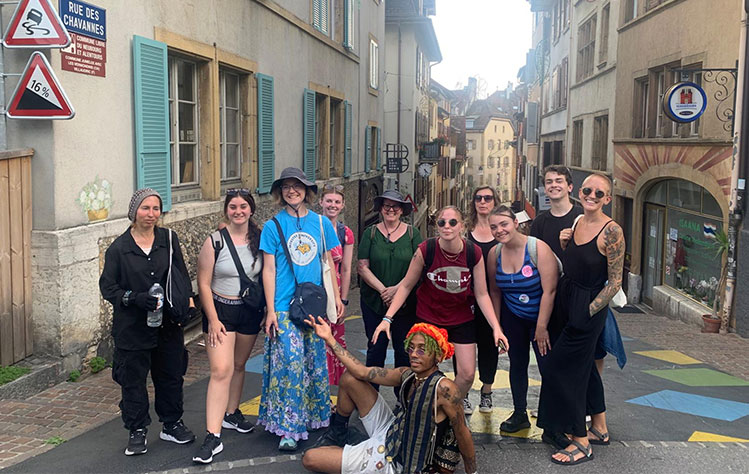 Webster University's Short-Term Faculty Led Program for summer 2023 took students on an unforgettable journey to Geneva, Switzerland. The program, overseen by professors Danielle MacCartney (interim dean of College of Humanities and Social Sciences and professor of sociology) and Kate Parsons (professor of philosophy), offered students an immersive experience that combined academic rigor with cultural exploration.

The three-week program concentrated on the subject of Global Gender Rights: specifically examining the intersections of gender, sexuality, and global politics. Students explored how racism, sexism, ableism, nationalism, colonialism, and imperialism influence discussions about gender and sexuality in international organizations. To lay a solid foundation for the three-week on-site experience, students were required to complete five weeks of comprehensive online coursework in advance of the travel component.

MacCartney and Parsons had previously collaborated to bring study abroad programs to life: leading expeditions to Thailand and Costa Rica in former years. While the Costa Rica and Thailand programs emphasized inequality and the environment, the Geneva program sought to explore gender studies with a particular focus on LGBTQ rights and international law and policy. The Geneva Program also paired international immersion with undergraduate research, providing students with a unique and enriching educational experience.

"Kate and I started doing research on the most effective ways of integrating high-impact practices, like study abroad and undergraduate research, to offer maximum benefit to students," explained MacCartney. "We picked Geneva because it is the hub of international rights discourses."

During the trip, Webster students had the opportunity to have discussions with several international organizations, representatives, and scholars specializing in LGBTQ rights. This included meetings with the United Nations Independent Expert on Sexual Orientation and Gender Identity, ILGA World (The International Gay, Lesbian, Bisexual, Trans, and Intersex Association), Pink Cross, Rainbow Families, The Lesbian Organization of Switzerland, Joseph Comer (author of Discourses of Queer Mobility and the Mediatization of Equality), Joseph Marquez (professor of international relations at Webster Geneva), and others.

The city's significance was further underscored by the opportunity for students to participate in the concurrent meeting of the United Nations' Human Rights Council. Students gained insight into the advocacy and scholarly work undertaken by these organizations and individuals, witnessing firsthand the efforts to drive change and shape policy.

The program also gave students an opportunity to experience several cultural aspects within Geneva. Students visited Glacier 3000, where they walked across a bridge between peaks 3,000 meters high. Taste testing Swiss chocolate was also a highlight.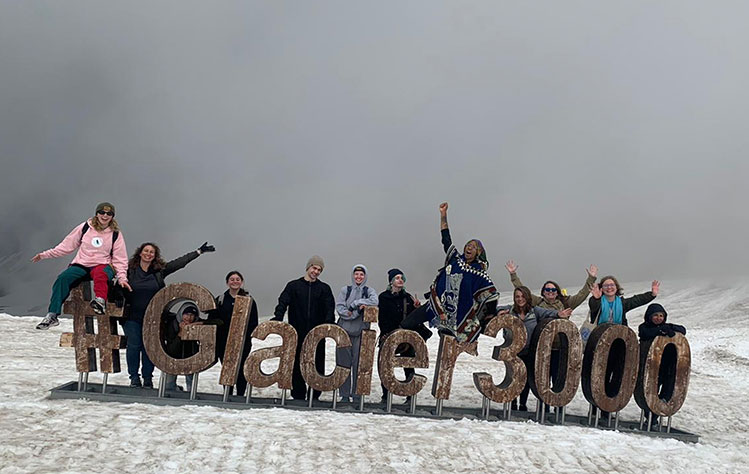 "The joy of experiencing a new culture through the eyes of our students while traveling abroad is something we truly love," shared Parsons. "It's quite exciting to see their worlds open up, and the learning they do about themselves is often a highlight of the experience."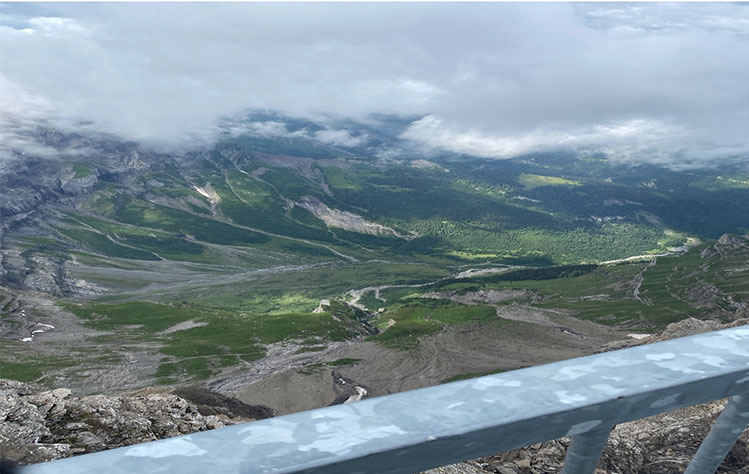 It's Your World. Explore!

At Webster, faculty-led programs serve as an excellent introduction to studying abroad. These programs are particularly beneficial for those new to traveling or those with commitments at home that prevent longer overseas studies. These programs are designed to enrich the curriculum by giving students a learning experience outside the classroom and allowing them to better understand the world around them.

Students can now apply to spring break 2024 programs. The application deadline is Wednesday, Nov. 15.

To learn more about program offerings and study abroad scholarships, visit Webster's Study Abroad website or contact the Office of Study Abroad at worldview@webster.edu.