Webster University Suggs Scholars Recognized at St. Louis American Foundation's Salute to Excellence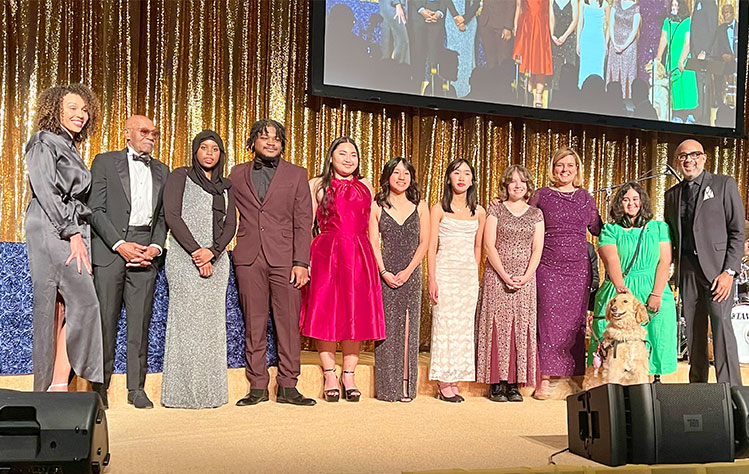 The St. Louis American Foundation recently held its 36th Annual Salute to Excellence ceremony, during which Webster University's seven new Donald M. Suggs Scholars were recognized. Webster University, a partner of the St. Louis American Foundation, has awarded 36 full-tuition Suggs Scholarships over the last four years – the most of any area institution.
"The Salute to Excellence in Education Scholarship and Awards Gala is an annual highlight in Webster University's academic year," said Vincent C. Flewellen, associate vice president for diversity, equity, and inclusion, and chief diversity officer at Webster University. "At Webster, we know that prioritizing global diversity and inclusion is essential to transforming our students for global citizenship and individual excellence. Webster is proud to celebrate 10 years of partnership with the St. Louis American Foundation in the Donald M. Suggs Scholarship program – an effort that meets the unmet needs of our diverse students with truly life-changing outcomes."

The following Webster University students were recognized as Webster University's newest Suggs Scholar recipients:
Halima Abdi
Jennifer Dinh
Abby Nguyen
Fatema Salem
Lauren Walther
Tara Wang
Tyrus Williams

The Suggs scholars, along with their families and Webster University staff and alumni, enjoyed an evening of celebration including a banquet, awards program, entertainment, and remarks from local leaders who are committed to educational excellence.