Reeg Academic Resource Center Welcomes Students to TAP 2023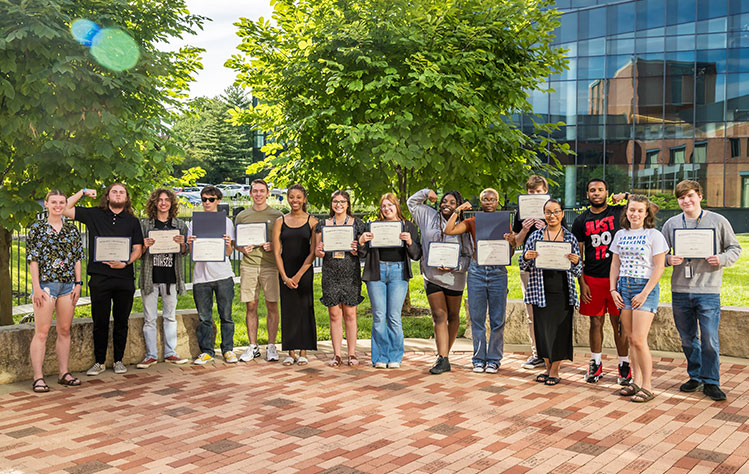 The Transition and Academic Prep (TAP) program is a two-week residential program for students accepted to Webster University. This intensive summer jumpstart helps students gain academic skills to enhance their success during their time at Webster and beyond. Furthermore, participants learn in a collaborative and supportive environment, explore campus resource opportunities, and connect with peers, faculty, and staff, which assists with developing a sense of belonging here at Webster.

TAP is part of the Transitions program, hosted by the Reeg Academic Resource Center. The Transitions program strives to support undergraduate students conditionally admitted to Webster by preparing them for the academic rigor of the University.

This year's TAP program focuses on the theme of "becoming self-directed learners." During the two-week period, students will identify their preferred learning strategies, develop a significant academic goal for the upcoming school year, identify their strengths and challenges in learning, and practice college-level writing and research skills. Additionally, students will engage with various departments and services around campus, such as the Office of Financial Aid, Housing and Residential Life, and the Office of Diversity, Equity, and Inclusion, among others. 

The 2023 TAP program will begin on Sunday, July 16, and end on Friday, July 28.

For more information on TAP and the Transitions program, please contact Lisa Haag, Transitions Coordinator, at 314-246-7709.