Webster Tashkent Holds Career Fair With Over 100 companies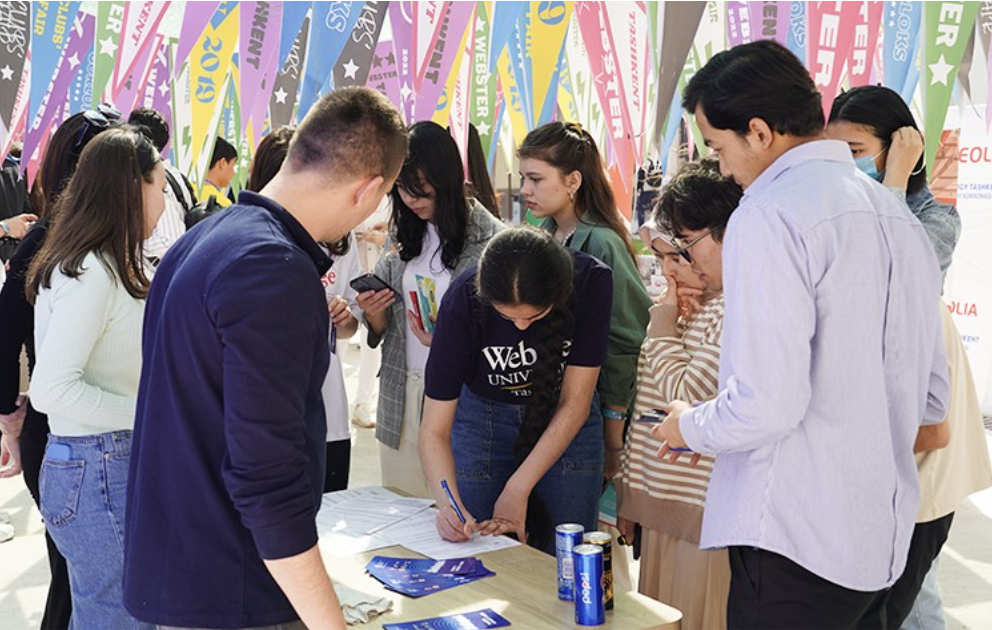 Webster University in Tashkent hosted its 2023 Career Fair on March 24. Over 100 companies, both local and multinational, were present – making this the largest career fair at Webster University in Tashkent to date. Both Webster students and students from surrounding universities had the opportunity to connect with representatives from each business and discuss potential employment opportunities.

The fair offered a venue for participating companies to promote their employment openings and network with prospective applicants. Businesses in attendance covered a broad range of sectors including education, beverage, retail, and telecommunications.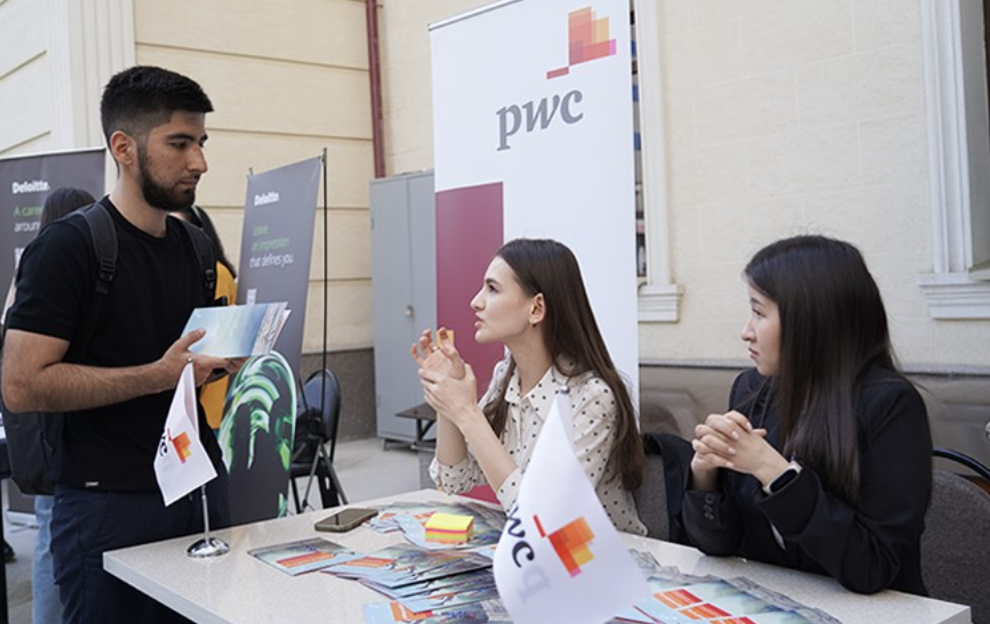 Rector Vassilis Polimenis kicked off the event by welcoming students and company representatives in attendance.

"Webster's career fair provides an opportunity for employers to engage with our students as they are about to join the job market. Webster University in Tashkent is pleased to provide a platform for networking to help connect young people with job market opportunities," Polimenis said.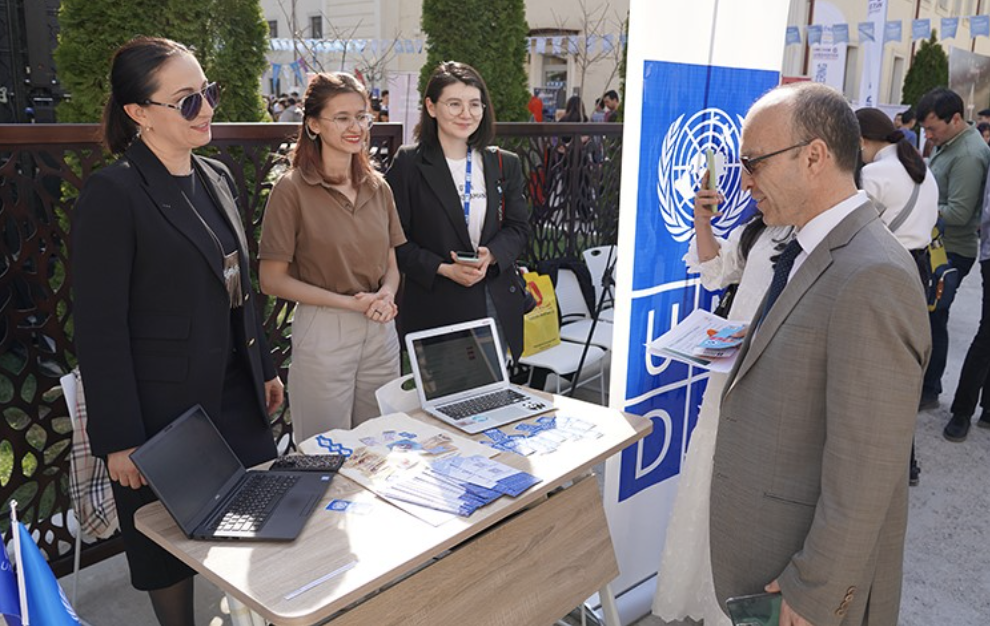 Shokhista Rakhimova, Webster's campus career development coordinator, spoke about what she hopes attendees take away from the career fair, along with her enthusiasm to see the event growing.

"The purpose of the job fair was to bring together a broad range of organizations on our campus and to introduce students to new opportunities that suit their interests, passions, and skills. We decided to host an industry-focused event this year, designing the fair so that companies were grouped by field. Last year 80 companies and organizations were invited, and this year we hosted over 100!"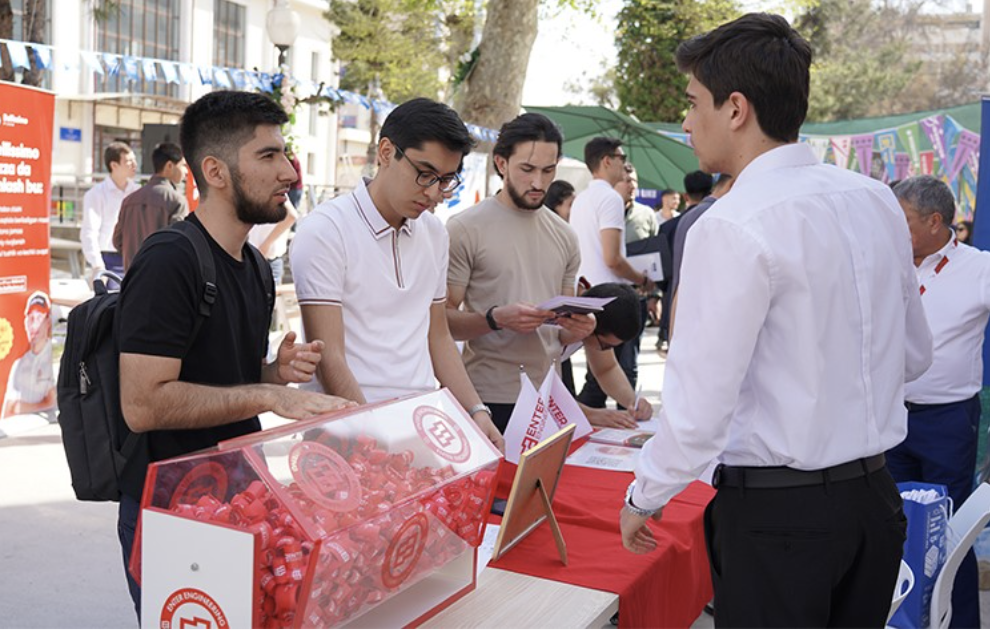 The career fair not only provided an opportunity to investigate possible professions, but also to learn important skills for managing the job market through engaging seminars.

Seven career workshops were hosted throughout the day, each building on the next. Experts from companies shared best practices on topics such as artificial intelligence for business, career success, potential employment obstacles, and interviewing tips.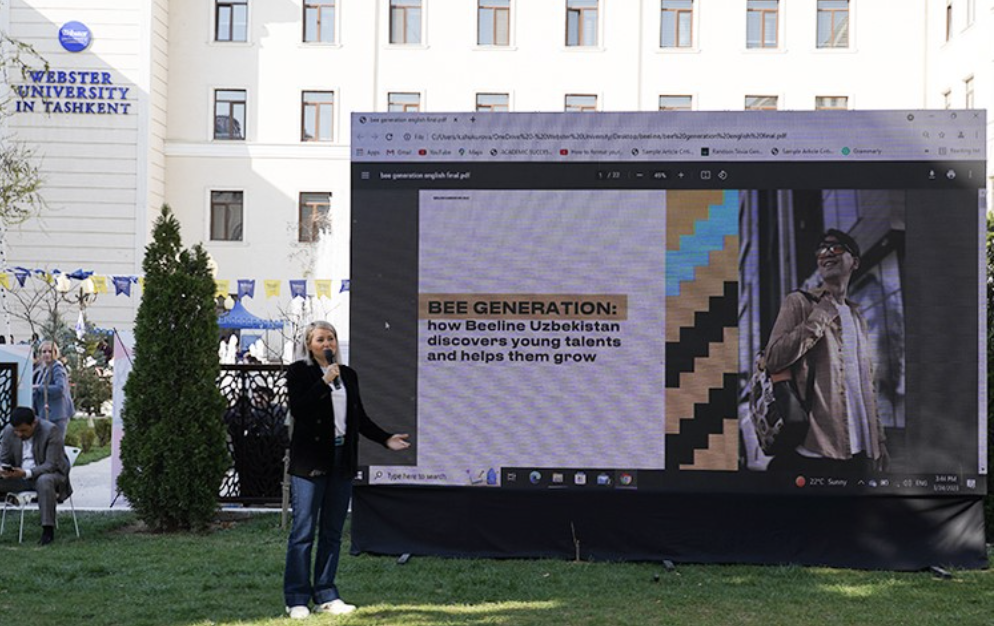 Both companies and job searchers were pleased with the fair, and many voiced an interest in joining future events.

Webster University in Tashkent's 2023 Spring Career Fair was organized in partnership with the HR committee of the American Chamber of Commerce in Uzbekistan (AmCham) with the aim of bridging the gap between companies and prospective workers.

About Webster University in Tashkent: Established in 2019 through the Decree of the President of the Republic of Uzbekistan, Webster University Tashkent is an official campus of Webster University in St. Louis, Missouri. As the premier American university in Central Asia, Webster Tashkent is committed to ensuring high-quality learning that transforms students for global citizenship and individual excellence.