Webster Tashkent Men's Soccer Secures Third-Place Victory in Rector's Cup Championship
Webster University Tashkent's men's soccer team secured a third-place win in the Rector's Cup Championship, reflecting the hard work the entire team has invested in the past season.
The Rector's Cup Championship, which was held from Feb. 20 –28th at Westminster International University in Tashkent (WIUT), featured 13 international college teams battling for the title of WIUT Rector's Cup Champions. On Feb. 27th, Webster University Tashkent competed against Kimyo International University in Tashkent for the third-place title. The Gorloks came out of the game victorious and earned a third place spot on the podium.

The team is coached by Solomin Pavel, who has been a part of the program for more than a year. Under his guidance, the team has made strides in skill, conditioning, and team morale. Pavel is especially proud of the team's performance in the championship game, as they brought their full efforts to the field and managed to outplay their opponents.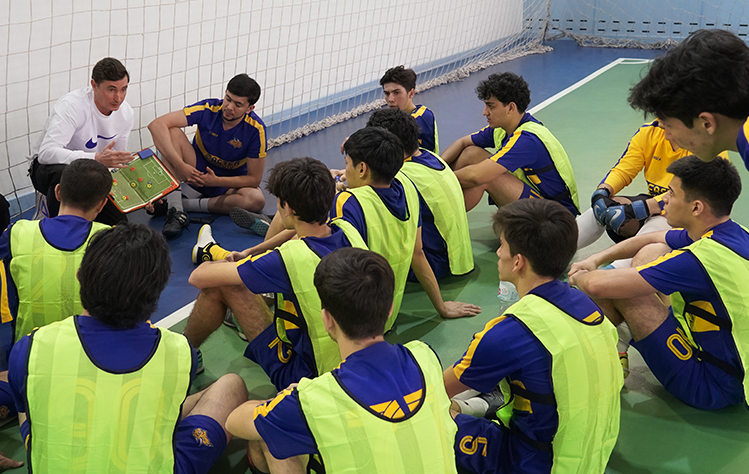 The team's performance is highlighted by strong defensive standouts such as Kim Sergey and Akbar Abilov, both of whom had stellar games that helped secure the win. In addition, offensive stars like Naimov Nizomi and Farrukhkhon Jurakhanov stepped up to the challenge, while forward players like Doniyor Kultimuratov contributed to the victory with excellent scoring and passing efforts. The team's Captain and goalkeeper Amir Umarov also played a crucial role in leading his team to victory.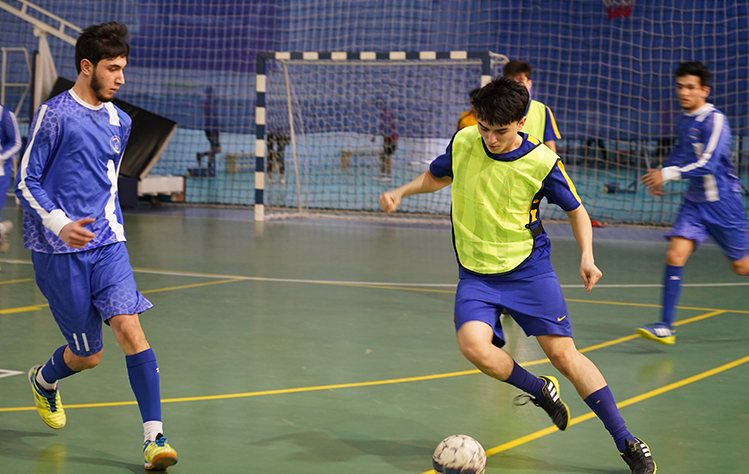 The Gorloks' success has been a source of pride for Webster University in Tashkent, and a well-earned reward for players, coaches, and staff. The Gorloks look forward to building on this success and are eager to take on next season's challenges.

The Webster University Tashkent Men's Soccer Team is comprised of goalkeepers Jasur Madjitov and Amir Umarov (Captain), defenders Sergey Kim, Akbar Abilov, Askar Alimukhamedov, Farkhod Gulyamov, Khojiakbar Khaydarov, Mironshokh Nusratov, Bobur Shomirzaev and Ulugbek Isakov, midfielders Shakhzodbek Tursunov, Farrukhkhon Jurakhanov, Avazkhan Akmalkhanov and Shakhzodbek Tursunov, and forwards Nizomi Naimov, Kamronbek Yakhshibaev, Javokhir Temurov, and Doniyor Kutlimuratov.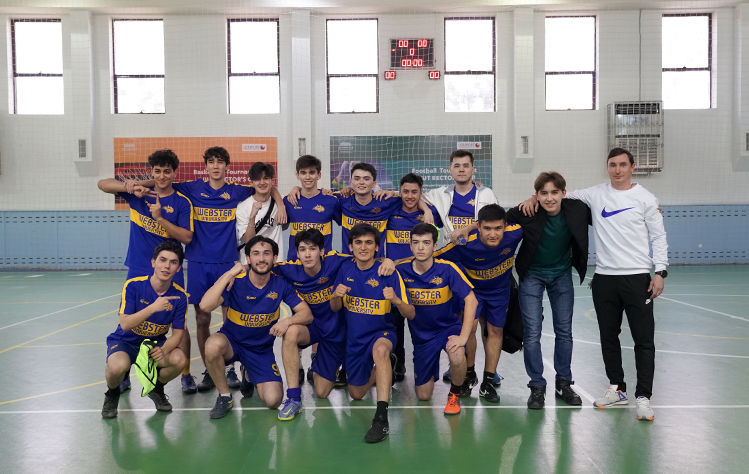 About Webster University in Tashkent: Webster University in Tashkent is an official campus of Webster University based in Missouri, USA. Webster's Tashkent campus was established in 2019 through the decree of the President of the Republic of Uzbekistan, #4245. As the premier American university in Central Asia, Webster is committed to ensuring high-quality learning that transforms students for global citizenship and individual excellence.