Webster Ghana Launches 'Webster Goes Green' Project with Garden Grand Opening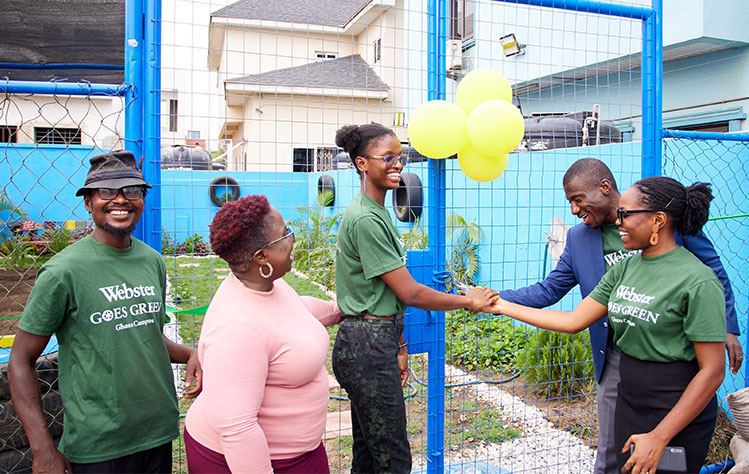 Webster University Ghana recently hosted a grand opening for a community garden that will serve as a center piece for the Webster Goes Green program, a multifaceted, university-wide initiative to achieve and maintain a sustainable campus.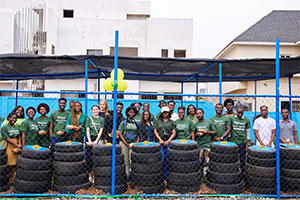 The ultimate goal of the program is to enlighten the university community on practical ways to protect the environment through planting, waste segregation, recycling, and composting.
Christian Aduamoah, head of Finance and Operations at Webster Ghana, gave the opening remarks at the launch of garden. His primary message was one of encouragement for students, staff, and faculty. He asked the Webster Ghana community to be environmental stewards by living the "3Rs" (Reduce, Reuse, and Recycle), not only to reduce the amount of waste thrown away, but to begin to integrate sustainability into the campus way of life.
Campus Head of Student Affairs Abigail Benyah also spoke at the opening, further providing an overview of the program and its purpose. She shared the University's long-term goal of becoming a plastics-free campus, along with other practical measures the University is taking to ensure the program's success.
''Webster Ghana is on a journey to eliminating plastics from our campus to become a no-plastics campus,'' Benyah said.
She noted that the entire Webster Ghana community has been gifted reusable water bottles, and that recycling bins have been provided at vantage points campus-wide to encourage waste segregation and recycling.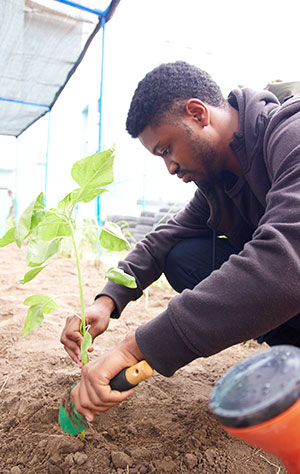 Environmentalist Malik Mino Ereira gave faculty, staff, and students a tour of the garden and emphasized the value of being good stewards of the environment, including ultimately leading more mindful lives. Students passionate about the environment and its sustainability were encouraged to join the Eco-Club.
The ceremony ended with sunflower seed planting by students.