Academic Advising Center Offers Limited Walk-Up Advising Aug.19-28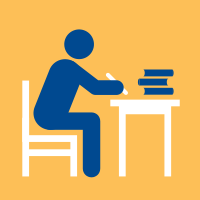 The Academic Advising Center will host a walk-up "quick questions" advising tent outside its 568 Garden Avenue office on Wednesday, Aug. 19 through Friday, Aug. 28, from 10 a.m.- 2 p.m. Masks and social distancing will be required.
This is an opportunity for undergraduate students at the Webster Groves campus to have quick advising questions answered without a scheduled appointment. For example, students can receive information about their current course schedule, ask questions about course modalities, and obtain assistance for quick schedule adjustments including drop/add/swap.
To meet with an academic advisor at a designated time, students should call 314.968.6792 or 800.982.3847, to schedule an appointment. Students can also utilize the Raise Your Hand option in Starfish, selecting the "I need help registering for classes" option, connect with their faculty advisor, or make an appointment online through the Starfish Academic Advising service page.
Additional academic-related information for Fall 2020, can be reviewed online here: webster.edu/covid19/student-faq.