Resources for Students, Faculty: ARC ready for Fall 2018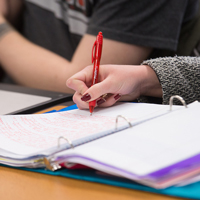 A new fall semester approaches, and the Academic Resource Center (ARC) is ready! Please reach out to us with any questions you have and/or assistance you need personally or for your students.
Not sure how the ARC can help you and your students? Our 10 Facts to Know about the Academic Resource Center is a quick-access guide:
1) The Academic Resource Center (ARC) is a resource for all students.
Our services include testing, tutoring and writing assistance; assistive technology; disability accommodations and support; academic counseling; advocacy and direction to help students meet their needs; and more.
2) The ARC is available to assist faculty and staff members in and out of the classroom.
Team members can provide Gorlok Grit Huddles to address topics such as managing time in stressful situations, adjusting to change in college, understanding academic expectations, game plans for finals, and more. Classroom presentations can address proper citations and documentation; academic integrity; and other writing issues, such as conducting quality research.
3) The ARC supports students and employees at all Webster campuses and sites, including online-only students.
Students at different locations—whether by enrollment or via study abroad—can access many of our services online and via email and phone.
4) The ARC assists students who are high-performing and want to do even better as well as students who are struggling.
5) Academic Counselors help students improve their GPAs, get organized, manage stress and anxiety, improve study habits, and more.
6) ARC tutors and Writing Coaches are, primarily, Webster students who have been recommended by Webster faculty members for these positions.
Writing Coaches are a mix of students and professional staff members who are available to assist students. Some of these Writing Coaches also have expertise in ESL support.
7) Tutoring and writing assistance is available in the ARC, online (primarily for non-St. Louis-based students), and sometimes in other areas of the Webster Groves campus.
For instance, weekend Writing Center hours are held on the first floor of the Library, and tutoring can occur anywhere by appointment, including in labs so that the tutor and student can work on the relevant equipment. The Online Writing Center serves all graduate and online students and students at extended and international campuses.
8) The ARC team members are friendly and work to support Webster's community in any way possible. We want to help the Webster community! Please call us, email us, and/or come by to see us.
9) We encourage you to invite us to visit your departments during department meetings and/or to invite us to your classes as a great way to help us connect with employees and students.
10) The ARC website (www.webster.edu/arc) contains valuable information and resources that we encourage everyone to access.
Find out more, confirm our hours, schedule a presentation for your class or department, etc., at www.webster.edu/arc.
Get to Know the ARC
You can also find out more about the Academic Resource Center: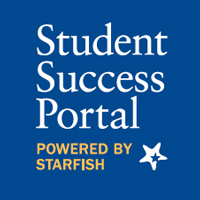 ...and the ARC team is available to assist you with the Student Success Portal as well. ARC information is available in both the Services and Inventory sections of the Student Success Portal (note: Students access Services through their My Success Network tabs, but they do not have access to the Inventory. Read more in the Webster Today article on the Inventory.)
Within the Student Success Portal, employees can connect students to the Academic Resource Center resources through a variety of flags and referrals:
Academic Counseling Referral
Academic Integrity (flag)
ADA Concern (flag)
ADA Referral
Tutoring Referral
Writing Referral
Students can also "raise their hands" to request assistance with accommodations through the Raise Your Hand referral I Want to Set up Accommodations.
Again, our full-time professional team members are available to answer questions and assist you and your students:
Erica Ellard, Academic Resource Center Director (and co-project lead for Starfish)
Carolyn Brown, Academic Resource Center Assistant Director
Corey Hawkins, Transitions Coordinator
Lisa Hempen, Student Success Coordinator
Christy Herzing, Academic ADA Coordinator (Note: Christy has accepted a position outside of Webster University. Her last day at Webster is Friday, Aug. 31. While we work on staffing in this area, please contact Erica Ellard for any ADA needs.)
Chris Robinson, Tutoring Program Coordinator
Cindy Yamnitz, Assistive Technology Program Coordinator
Please note that Carolyn Brown's title recently changed. As assistant director, she coordinates all academic integrity components within the Academic Resource Center, including the Testing Center, the Academic Integrity Awareness Program, and the Plagiarism Prevention Program (PPP). She also oversees GSS 5000: Graduate Student Success and provides additional support for the ARC team and our student and part-time team members, Webster employees, and students and other individuals we assist.
A search is currently underway for a Writing and Online Writing Center Coordinator who will oversee those programs as well as work to enhance and improve academic writing at Webster University, including by recognizing outstanding writing through Freshman Writing Award.
About the Academic Resource Center
The Academic Resource Center (ARC) serves the global Webster system and is available by phone, email, and video conferencing to all Webster students (and employees). It is located on the Webster Groves, Missouri, campus in Loretto Hall, room 40, with additional staff offices down the hallway next to the ARC.