Webster University Stands Out at American College Dance Association Regional Conference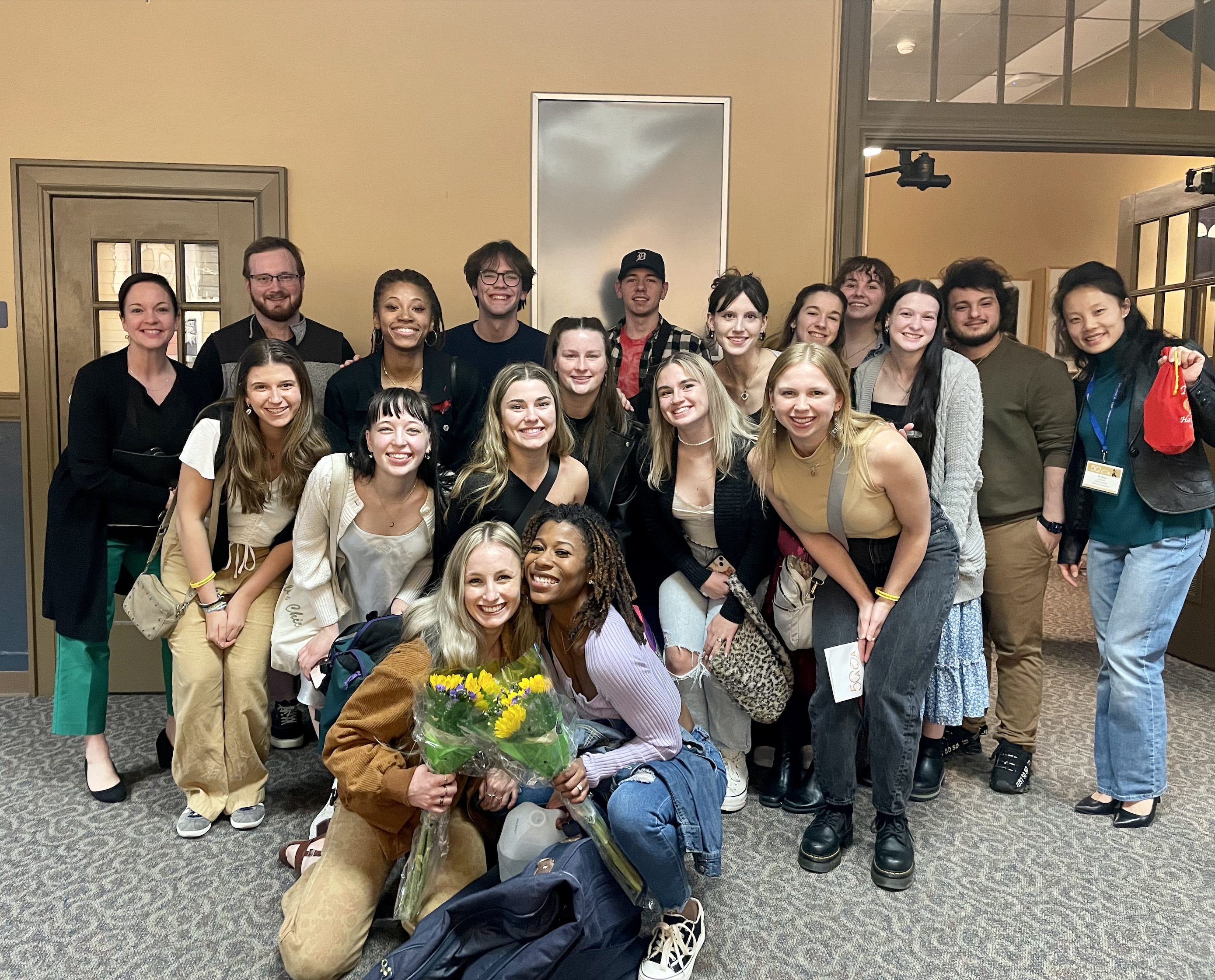 Twenty-one students and two faculty members from Webster University's Department of Dance recently attended the American College Dance Association (ACDA) regional conference. The conference was held from March 31 - April 2 at the University of Central Oklahoma.
Two students from Webster were selected to perform at the ACDA regional conference, one of which was chosen to continue to advance to the national level.
The ACDA regional conference provides college performers with workshops, camaraderie among others who are passionate about dance, and the opportunity to be considered for performance at the regional or national level.
"The ACDA Conference is always a fruitful and fulfilling event," said Maggi Dueker, assistant professor and chair of Webster's Department of Dance. "It's an excellent opportunity for dance students and faculty throughout the region to share their work and learn from each other. We always return to Webster feeling reinvigorated and affirmed in the education and training we're providing."
Webster University dance students and faculty participated in four days of master classes, lectures, and performances at the conference alongside 20 other dance programs from the Midwest.
The conference concluded with a Gala Concert, where students are asked to perform pieces. A panel of adjudicators made up of esteemed dancers Peter Dimuro, Angela Fatou Gittens, and Molly Heller picked the performances to be featured in the regional and national Galas.
Thirty-one pieces were submitted for performance at the regional gala this year, and only 10 were selected – two of which were Webster's. Abbi LeBaube and Haley Rhiney, both Webster senior BFA in dance candidates, were chosen.
Haley Rhiney's piece, Reflecting Walls, was chosen to advance to the ACDA National Conference Gala held at California State University from May 26 – 28. Rhiney formerly performed her routine during Webster University's 8th Diversity, Equity, and Inclusion Conference in early March. The piece explores what it means to be in the world as an African American – and shows Rhiney's journey of self-care and love, while speaking truth on the constant work toward growth and acceptance.
When finding out she was selected for Nationals, Rhiney was in disbelief.
"I didn't think I could get into the dance department, and now going to nationals is a surreal reality. It felt like the entire American College Dance Conference gave me the biggest hug and let me know it's okay to share MY truth as an African American woman. I'm grateful to be able to share my truth, for it be received, and for the confirmation that hard work truly pays off," said Rhiney.
However, she was most grateful that her piece was making an impact.
"After seeing my piece, a fellow Black woman approached me. She was performing later in the conference and shared she just started (growing) her locs. Her initial plan was to cover them and wear a wig to perform because they felt ugly. She told me after watching my piece and seeing me embrace my locs, my skin, and my truth that she could not wait to perform with her locs. That was the best impact I could ask for. To know that my story supported and can support a larger audience of POC in their self-love journey is priceless."

Haley Rhiney performs Reflecting Walls at Webster's 8th Diversity, Equity, and Inclusion Conference.
LeBaube also expressed gratitude for the chance to perform her original piece, Flush of Roseate Blossom, which explores gender inequality through dance, a spoken poem, props, and an original sound score.
"It was a complete honor to represent Webster at this year's ACDA conference. ACDA is an incredibly inspirational space full of artists sharing their passions and eagerly looking for more ways to develop. I feel lucky to have to shared such a vulnerable piece so others can see, hear, react, and relate."
LeBaube hopes that the unique elements of her routine will cause viewers to think deeper about the sexualization and objectification of women.
"This story, issue, and message go beyond the stage. This embodiment of energy is hopefully a call to action and drives others to think about the ways in which we choose to spend our lives," said LeBaube.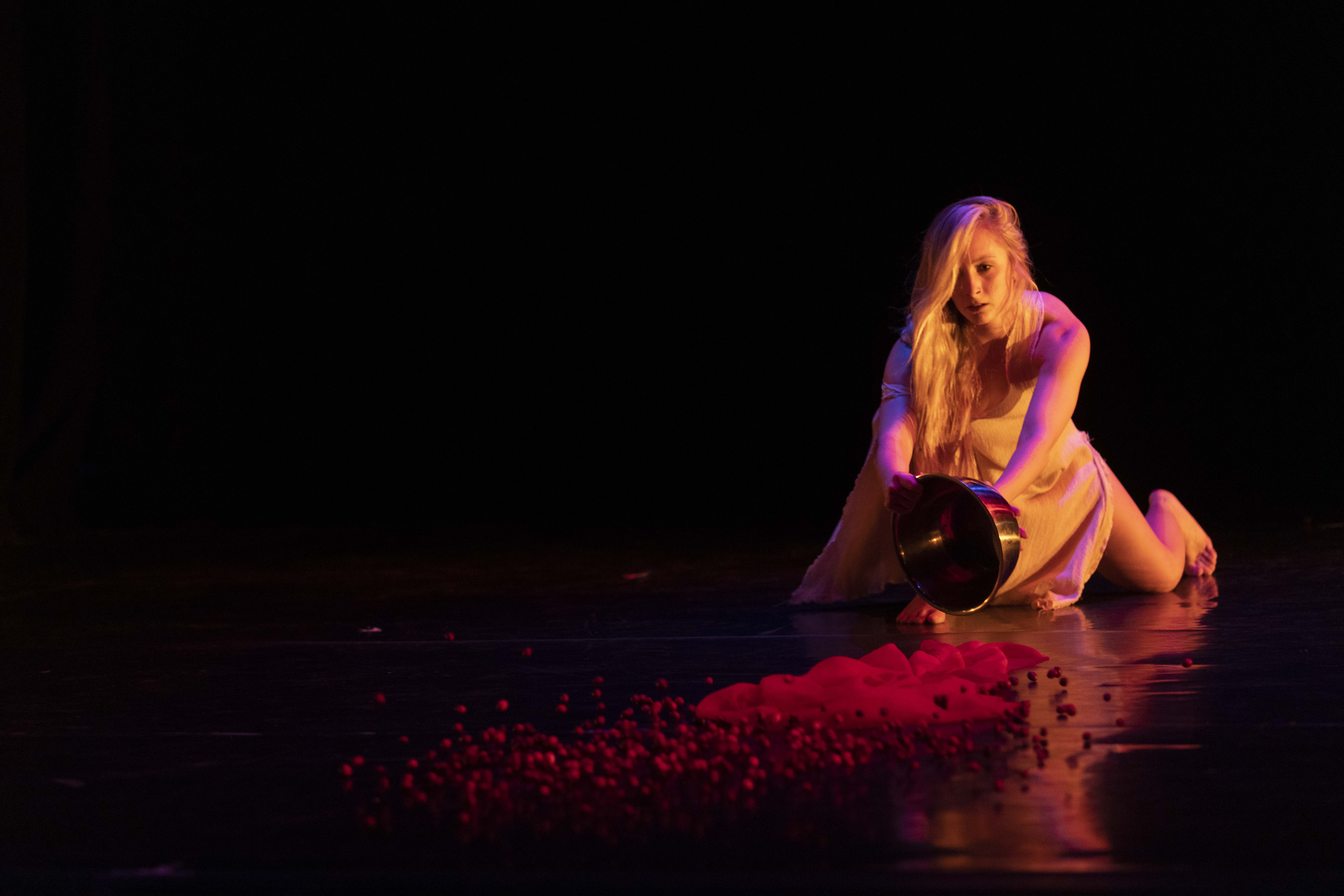 Abbi LeBaube performs Flush of Roseate Blossom at Webster's BFA Choreographic Concert in November 2022.
In reflecting on their journey as artists, Dueker explained that Rhiney and LeBaube's success was a result of dedication, passion, and hard work during their time at Webster.

"Throughout their time as students in our program, they have approached their work with commitment and curiosity. That is evident in the skill with which they create and perform. These solos emerged from months of research, investigation, and crafting; their time and careful attention to every detail are apparent. Both solos are profoundly personal and require vulnerability along with great strength. To see that level of boldness and bravery in young artists is exciting and inspiring."
To learn more about the Webster University Department of Dance, visit www.webster.edu/dance.