At-Home Adobe Creative Cloud Use for Students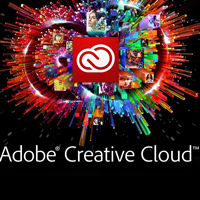 Adobe is opening up access to Adobe Creative Cloud for students at learning institutions who have moved to online instruction on a temporary basis during response to the COVID-19 pandemic.
Webster University Information Technology is taking the necessary steps today to assign access to all currently enrolled students for at-home use.
Important Information:

Students will receive a message from Adobe when this is completed on how to activate their license. They should sign in at Adobe.com with their full @webster.edu email address and choose the "Company or School Account" option. They will then be redirected to a Webster University sign-in page where they should enter their @webster.edu email address again and their Connections password. They will be able to download the products directly from Adobe's web page after logging in.
For students who already have a personal device license through JourneyEd, they should continue to log on the same way they are now with the "Personal Account" option
This access will be granted only for the length of time classes are conducted online or until the end of the semester (whichever comes first).

We understand the importance of Adobe Creative Cloud for certain programs' curriculum and are pleased that this is an option for our students during this unprecedented time. As a reminder, all active faculty and staff automatically have access to Adobe Creative Cloud on work and personal devices.
As our global community adapts to changes necessitated by precautions and public health efforts in response to the coronavirus, we appreciate you helping spread the word to students about this resource.