At Home Access to Adobe Creative Cloud Extended Through July 6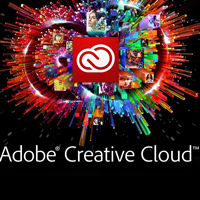 Adobe has extended free at home access to Adobe Creative Cloud for actively enrolled students through July 6, 2020. To take advantage of this extended access, students should log on via the Company or School Account option using their full @webster.edu credentials.
Only students who are enrolled in Summer and/or Fall 2020 courses are eligible for this extension. Graduating students will have access no later than May 31, but it is recommended to have all files backed up by May 15, to prevent loss of work.
Students who are currently utilizing a personal device license through JourneyEd should continue to log on as they normally would.
Faculty/Staff should always use the Company or School Account login option.
As a reminder, it is still important to make sure any files currently saved to Adobe cloud storage are backed up as soon as possible but no later than May 31.