Adobe Creative Jam Celebrating Creativity Feb. 9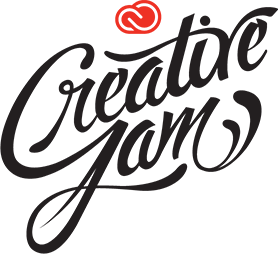 In both the School of Communications and the Leigh Gerdine College of Fine Arts, faculty have recommended their best students to compete on design teams in a three-hour charrette showdown. The student teams will be comprised of graphic designers, photographers, and video editors.
At 8 p.m., three local leaders will begin the Creative Jam Talks as they present their creative processes to the audience. The presenters include Michael Logsdon, a creative director, Demond Meek, a photographer, and representatives from Cheree Berry Paper, a graphic design firm.
Creative professionals will also be available to review portfolios for attendees who have made an appointment by Tuesday, Feb. 8. Appointments will begin at 7 p.m. and can be made here. At least five pieces of recent work uploaded to Behance.net will be required to participate in the review.
At 9 p.m., the student teams participating in the Creative Jam Competition will share their work inspired by a theme announced just three hours earlier. The audience and a panel of judges will vote on the winners.
Food and beverages will be available. For more information and to RSVP, please visit nvite.co/webster.
Parking will be available in the Garden Park Plaza garage at 568 Garden Ave. (#10 on the Campus Map).