Advising Curriculum Program 'Preparing for Summer and Fall Registration' March 1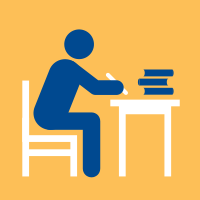 The Academic Advising Center's Undergraduate Team will sponsor its fifth Advising Curriculum Program on Friday, March 1, at 2 p.m. in room 137 of the East Academic Building or via WebEx.
This session's theme is "Preparing for Summer and Fall Registration" and expands on the themes of the October program which also discussed the registration process. This program will give advisors new tools like the Course Sequence/Degree Plans and new insights on how to use the Degree Audit to answer, in particular, Global Citizenship Program questions.
Previous Programs
"Advising Basics"
"Preparing for Spring Registration"
"Key Academic Policies and Questions"
"Helping Vulnerable Students"
Please rsvp to Craig Skinner at craigskinner37@webster.edu for the in-person session or WebEx program.