Advising Curriculum Series 'Key Academic Policies and Questions' Nov. 9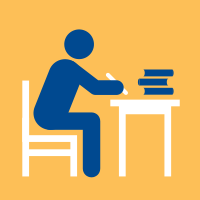 The Academic Advising Center's Undergraduate Team presents its third Advising Curriculum Program, Key Academic Policies and Questions, at 2 p.m. CDT on Friday, Nov. 9, in person in East Academic Building 133 and via WebEx.
Nov. 9: Key Academic Policies and Questions
This session will include discussion on updating Degree Audits with minors and certificates, Overloads, using Starfish, Incompletes, and Drops/Withdrawals/Late Withdrawals.
We are pleased to include Sue Allhoff of the Registrar's Office and Erica Ellard, Director of the Academic Resource Center as contributors to the program.
As with the sessions on Sep. 14 on "Advising Basics" and Oct. 5 on "Preparing for Spring Registration," this session will be valuable for all faculty advisors, including newer colleagues, and representatives of allied offices.
RSVP for this session by writing Craig Skinner, Senior Advisor on the Undergraduate Team at craigskinner37@webster.edu.
WebEx Attendance
The following details are for the WebEx, if that is your preferred way of attending.
Meeting Number (access code):

927 644 012

Password: advising
Future Sessions
Subsequent events in the series will take place on:
Friday, Feb. 1 on Helping Vulnerable Students
Friday, Mar. 1 on Summer and Fall Registration
Friday, Apr. 5 on Pulling the Summer Advising Team Together