Nominations for Alumni Association Student Leadership Awards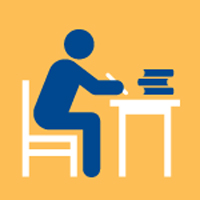 The Webster University Alumni Association is now accepting nominations for the Outstanding Undergraduate and Graduate Student Leaders for the Webster Groves campus.

The Webster University Alumni Association recognizes an undergraduate and a graduate student at the Webster Groves campus each year for their outstanding contributions as leaders in the classroom, the community and student life on campus.

An undergraduate student and graduate student from the Webster Groves campus are recognized at the Student Leadership Awards at the end of April each academic year.

To learn more and to nominate a deserving student, visit the Student Awards page.

Webster Groves campus award nominations are due March 4. If you have any questions, please contact Billy Ratz at 314-968-7007 or ratzwil@webster.edu.