Alumni Association Call for 2018 Alumni Award Nominations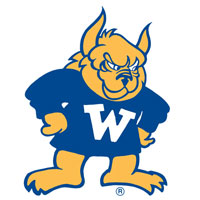 The Webster University Alumni Association is seeking nominations for its annual awards. To be considered for the 2018 award season, nominations must be submitted by April 15.
All members of the Webster Community are invited to nominate deserving alumni for the following awards:
Loretto Award: Do you know an alumna or alumnus who loves to volunteer? Who is a strong advocate for humanity and social justice? The Loretto Award recognizes an alumna/us of Webster University who carries on the community service and social justice values of the Sisters of Loretto who founded Webster in 1915.
Mary Elizabeth Newell Award: Do you know an alumna or alumnus who demonstrates exceptional loyalty to Webster University through many years of service? The Mary Elizabeth Newell award recognizes an alumna/us who has shown a high commitment and concern for Webster University over a significant period of time.
Young Alumni Award: Do you know a young alumna or alumnus who promotes elevates the profile of Webster University through leadership in his or her profession and through ongoing support of the University? The Young Alumni Award recipient must have received his/her undergraduate degree within the last 10 years of being nominated and must be 35 years of age or younger.
Distinguished Alumni Award: Do you know an alumna or alumnus who has been the "first" to accomplish something in his or her profession? The Distinguished Alumni Award is the highest award presented by the Webster University Alumni Association, recognizing high achievements and significant contributions to society through civic, cultural or charitable involvement.
Submit nominations for the 2018 Alumni Awards by April 15.
Visit alumni.webster.edu/awards for more information. Click here to view last year's award recipients.