Enter the Annual Juried Photography Show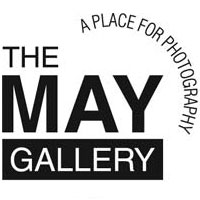 Entries for the 2018-2019 Annual Juried Photography Show are now being accepted. All currently enrolled Webster students in all programs worldwide are eligible, as are students who were enrolled in any term in 2018.
The exhibition will run in the May Gallery from April 5-May 3, with a reception and awards presentation on Friday, April 5, from 5-7 p.m.
Any work that involves a photographic process is welcomed, but the work should have been produced during the past year, and while a student at Webster.
Details on requirements for submissions and where to send them can be found here.
The deadline for submissions is Thursday, March 28, at 4:30 p.m.
Remember, this is a juried show. Work exhibited and awards will be selected by an independent outside jury. There is no guarantee that every piece submitted will be exhibited; enter your very best work.
All work submitted must have student's name, phone number, email, campus (if not Webster Groves) and title of the piece (if any) legibly written on, or securely affixed to, the back of each piece. Failure to include this information will disqualify the work from consideration by the jury.
Prizes will be awarded for Best of Show and First, Second and Third Place. In addition, there is a cash purchase award for the Best of Show winner.
For any questions, contact The May Gallery via email or by phone at +1-314-246-7673.