Snapshots: Apprentice Teacher Celebration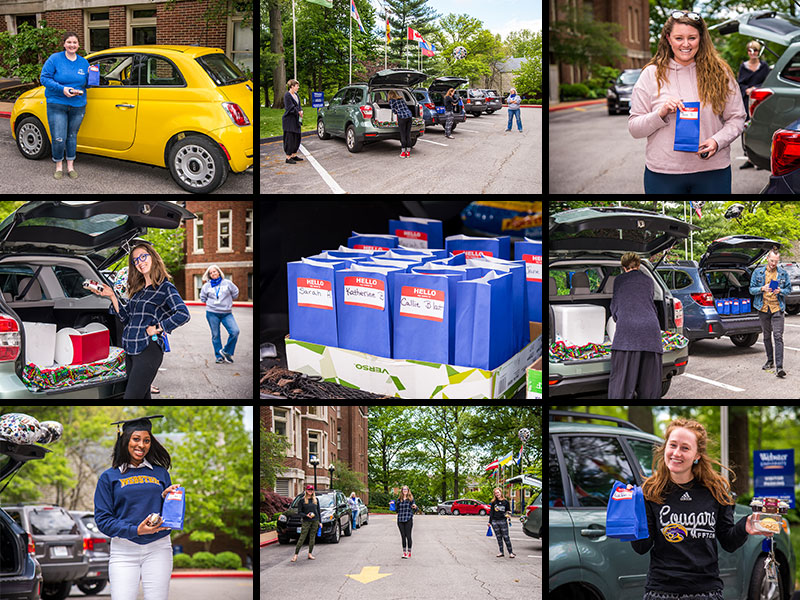 On May 6, Stephanie Mahfood, director of apprentice teaching, and Tracey Brenner, coordinator of field placement, celebrated School of Education students who completed their apprentice teaching with a "socially distant" care package and farewell.
These students dealt with the challenge of starting the spring in the classroom, eventually shifting to remote operations. Students were able to drive by on the circle drive in front of Webster Hall on the main campus to receive care packages and exchange greetings with their professors, while minding social distancing guidelines.