Connect to Academic Counseling on Nov. 12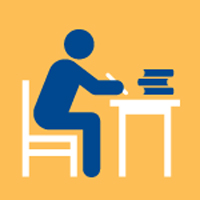 The Academic Resource Center (ARC) will host an information table in the Academic Resource Center from 3:30- 4:30 p.m. on Tuesday, Nov. 12.
Academic Counselors will be available to provide students with effective student success tips and guidance on popular academic counseling topics.
Student Success Skills:
Connecting with University resources via Referrals
Improving grades prior to the end of the semester
Preparing for finals
Preparing for spring registration
Starting final projects and papers
Popular Academic Counseling Topics:
Improving academic skills
Improving test-taking skills
Improving time management and stress management
Recovering from academic probation
Students can schedule an academic counseling appointment with Lisa Hempen through the Student Success Portal by going to My Success Network, searching for Hempen and selecting Lisa's name.
Then, just click on the Schedule Appointment button and follow the prompts. (To access the Student Success Portal, go to success.webster.edu and log in with your Connections credentials.)
For more information contact Lisa Hempen, Student Success coordinator, at 314-246-8284 or lhoffmanhempen67@webster.edu