ARC Policies, Guidelines Channel Now Available in Connections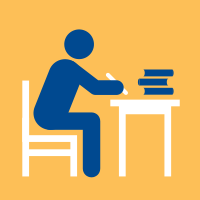 Academic Resource Center (ARC) policies and guidelines are now being published in a newly created Academic Resource Center Policies and Guidelines channel, accessible to Webster employees on the Faculty and Staff tabs within Connections.
Faculty and staff are encouraged to reach out to Nellie Hopmann, academic ADA coordinator, with questions. Hopmann can be reached at chopmann22@webster.edu or 314-246-7700.
Current Policies & Guidelines
Current policies and guidelines that are available on Connections include:
ADA Procurement Process
Flexible Assignment Deadline Guidelines
Occasional Absence Due to Medical Reason Guidelines
Webster ESA (Emotional Support Animal) Policy and Contract
Webster SA (Service Animal) Guidelines
Webster General Housing Accommodations Guidelines