Around Webster: Antonakakis, Chappell, Sims, George and Smith
Recent professional news and achievements for Webster University community members include:
Antonakakis a Top 10 Economics Researcher in Austria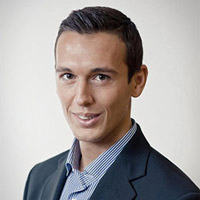 Nikolaos Antonakakis, head of the Business & Management Department at Webster Vienna, has landed on the IDEAS list of the top 10 economics researchers in Austria.
IDEAS describes itself as "the largest bibliographic database dedicated to Economics and available freely on the Internet."
"Deeply humbled to have been granted these accolades for my recent research," he said.
Read more about Antonakakis and his work at Webster Vienna.
Chappell Presents at Southwest Popular Culture Association Conference
John Chappell chaired the panel, "Musical Politics: Social Dynamics and a Band Member's Place," and presented a paper for the panel entitled "Yearnin' Learnin': The Music and Message of Earth, Wind & Fire in Post-Civil Rights America," at the Southwest Popular American Culture Association (SWPACA) Conference in Albuquerque, New Mexico on Feb. 22.
The mission of the SWPACA is to "promote an innovative and nontraditional academic movement in the humanities and social sciences celebrating America's cultural heritages, and to increase awareness and improve public perceptions of America's cultural traditions and diverse populations."
Chappell is professor of history in the Department of History, Politics, and International Relations in Webster's College of Arts & Sciences.
Smith, George Honored by SCCA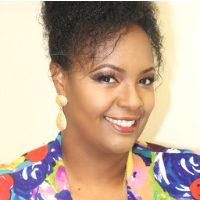 Alexanderia Smith received the Outstanding Administrator Award at the South Carolina Counseling Association conference at the SCCA awards luncheon on Friday, Feb. 21.
Rebecca George received the Human Rights Award at the same event.
Both were recognized for their many contributions as leaders in the counseling profession, for their community service and their support of SCCA.
George and Smith are licensed counselors and faculty members in the Professional Counseling program at Webster University's South Carolina campus locations.
Sims Inducted in SEMO Athletics Hall of Fame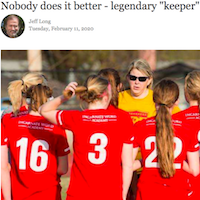 Beth (Guccione) Sims, assistant director of Graduate Advising, was recently inducted into the Southeast Missouri State (SEMO) Athletics Hall of Fame. Sims is the first soccer-only player inducted. She was the 2001 OVC Player of the Year and was a two-time First-Team All-OVC selection in her career. Sims ranks among the school's top five career leaders in five categories and established three single-season records.
Sims, whose teammates called her "Gooch," as a diminutive of her then-maiden name, co-captained a team that captured the regular-season conference title with a 16-2 record.
"I never expected this," said Sims, who was already a member of the Lewis and Clark Community College Hall of Fame for her soccer exploits in Godfrey, Illinois, before attending Southeast.
Read more in this feature at SEMOBall, and in this SEMO Athletics announcement.