Around Webster: Balogun, Cosic, Cuille, Kingston, Liberati, Stehn
Recent professional news and achievements for Webster University community members include:
Kingston Speaks in Seoul, Fellowship in Australia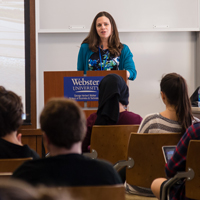 Lindsey Kingston recently delivered an invited lecture in Seoul, South Korea, and spent November 2019 based in Melbourne, Australia, for a research fellowship.
Her lecture on "creating a human rights campus" was part of Seoul National University's 2019 Human Rights Symposium, which focused on human rights in higher education. The lecture drew from a book that Kingston edited, "Human Rights in Higher Education: Institutional, Classroom, and Community Approaches to Teaching Social Justice" (Palgrave MacMillan, 2018).
While at Melbourne University Law School, Kingston conducted research on the weaponization of citizenship with colleagues at the Peter McMullin Centre on Statelessness. That research will be published in an upcoming edited volume about statelessness and governance, co-edited by Kingston and Tendayi Bloom (University of Birmingham, United Kingdom). During her stay in Australia, she also participated in several research workshops and reading groups, as well as delivering another invited lecture.
Kingston is an associate professor of international human rights in the Department of History, Politics, and International Relations in Webster's College of Arts & Sciences. She also directs the Institute for Human Rights and Humanitarian Studies.
Liberati, Stehn Awarded Research Grant for Advancing Counseling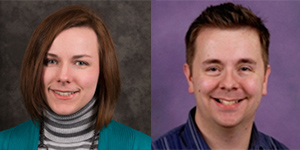 Ryan Liberati and Molly Stehn were awarded a Melanie E. Rawlings research grant by the Schultz Foundation for Advancing Counseling.
The grant supports their research to study the relationship between understanding of sexual identity development and Illinois college counselor treatment of gay male college students.
Liberati is an associate professor and School Counseling coordinator in the Department of Professional Counseling. Stehn is an assistant professor and director of Assessment in the Department of Professional Counseling.
Balogun Lectures at Johns Hopkins on African Studies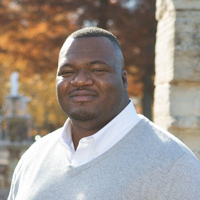 Emmanuel Balogun delivered a public lecture at the Johns Hopkins School of Advanced International Studies (SAIS) in Washington, D.C. on Nov. 20 as part of the SAIS African Studies Speaker Series.
He presented research from his forthcoming book: "Convergence and Agency in West Africa: Region-Building in West Africa" and provided commentary on current trade and electoral issues in West Africa.
Balogun also delivered a guest lecture on regional integration in Africa in their Masters of Arts in International Affairs program.
He is an assistant professor of international relations in the College of Arts & Sciences and co-director of the Global Master of Arts in International Relations program.
Cuillé Publishes on Francis Ponge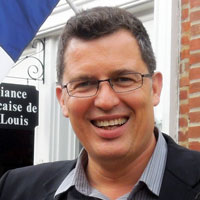 Lionel Cuille's article, "La Fabrique du Printemps : Francis Ponge et Mai 68," was published in Contemporary French and Francophone Studies, Volume 23 Issue 2, and is available via tandfonline.com.
From the abstract: Commenting in retrospect on one of his descriptive texts, "Nioque de l'Avant Printemps," Francis Ponge suggested that it foreshadowed the political upheavals of '68, the revolutionary Springs: "The first publication of this text, composed much earlier [1950], strangely pre-dated the events in Berkeley, Berlin or Paris in 1967 and 1968, considered by some as Springs, in imitation of contemporary events like 'the Prague Spring' for instance" (OC II: 915; my translation). This statement leads us to reconsider the notion of political engagement, in particular in relation to Sartre's definition in his extensive "Présentation" of the first issue of Les Temps Modernes. Under what conditions could the poetic, notional investigations of the April rain or pear trees have any resonance with the revolutionary agendas of the times?
Cuillé is the Jane and Bruce Robert Chair in French and Francophone Studies, and assistant professor in the Department of International Languages and Cultures in Webster's College of Arts & Sciences.
Cosic Films Screen in Argentina, Spain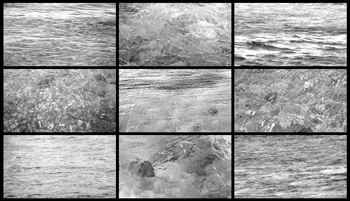 Zlatko Ćosić has films screening at festivals in Argentina and Spain in December.
STORY 5: SCENES 1-9 screens at nodoCCS Video Art Festival, Barcelona, Spain, Dec. 14-15. PIZZICATO screens at FIVA (Festival Internacional de Videoarte), Buenos Aires, Argentina, Dec. 13-15.
Cosic is an alumnus and adjunct faculty member in the Electronic and Photographic Media Department of Webster's School of Communications .