News Around Webster: Broeder, Chappell, Umbaugh
Recent professional news and achievements for Webster University community members include:
Broeder a Finalist for Nurse Educator Award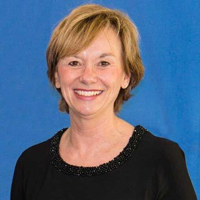 Each year, the March of Dimes of Missouri-Metro East Illinois, recognizes outstanding nurses in several specialty areas including nursing education. Over 700 nominations for awards were received this year.
Jenny Broeder, PhD, RN, professor and associate chair of the Department of Nursing in Webster's College of Arts & Sciences, has been announced as a finalist for the nurse educator award.
A selection committee of healthcare professionals will review the confidential application submissions. Award recipients will be revealed Nov. 10 during a recognition dinner.
Chappell Presents on Johnny Nash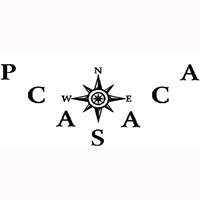 John Chappell presented a paper, "Johnny Nash: Singer, Actor, Reggae Envoy," at the Popular Culture Association in the South/American Culture Association in the South Conference in New Orleans on Oct. 5, 2018.
The association publishes the journals, Studies in Popular Culture and Studies in American Culture, and meets annually to present and discuss ideas about popular culture, American culture and culture worldwide.
Chappell is a professor in the History, Politics, and International Relations Department in Webster's College of Arts & Sciences.
Umbaugh Presents on Equity in Education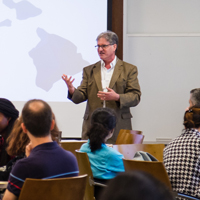 Bruce Umbaugh gave a presentation at the meeting of the Association of General and Liberal Studies in Pittsburgh. His presentation was titled, "A Pedagogy of Autonomy and Care: a manifesto for equity in education for engaged citizenship."
The 2018 conference theme was "The Confluence of General Education and Liberal Studies as the Building Materials for Engaged Lifelong Learners."
Umbaugh is a professor in the Philosophy Department in Webster's College of Arts & Sciences, and director of the Global Citizenship Program (GCP). The GCP is the undergraduate degree requirements and general education program developed by Webster University faculty to help prepare students to confront global problems and 21st-century challenges