Around Webster: Brunette, Burkard, Antonakakis, Clewell, Portnoy, DeMarinis
Recent professional news and achievements for Webster University faculty members includes:
Brunette's Latest Game: Sender Unknown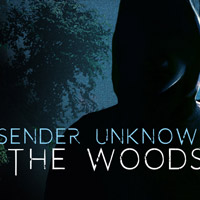 Lisa Brunette wrote and designed a game in collaboration with a studio called Daily Magic Productions that recently released to great success. The game, "Sender Unknown: The Woods," is a story-driven, text-based, choose-your-own-adventure style game with integrated pictures, puzzles, and stats.
The game launched in late September with high-profile featuring in the App Store on the "New Games We Love" list. Within the first week, it climbed to #6 in the Free Adventure category and is currently trending at 5 stars on 512 ratings.
Learn more about the game in this press kit.
Brunette is a visiting assistant professor in Games & Game Design in the Webster University School of Communications. She is an award-winning instructor, game designer, and novelist. Among her many teaching credits, she held a tenured position at Pierce College in Washington. Her game credits include hundreds of titles for publishers such as Big Fish, Sky Harbor, and Nintendo.
Antonakakis on Euro Area Bond Yields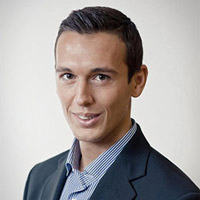 Nikos Antonakakis, Business & Management Department head at Webster Vienna, published an article, "Convergence Patterns in Sovereign Bond Yield Spreads: Evidence from the Euro Area," in the Journal of International Financial Markets, Institutions and Money. The article is co-authored with Christina Christou, Juncal Cunado and Rangan Gupta.
This study examines the convergence patterns of Euro Area (EA) 17 countries' sovereign bond yield spreads (relative to German bund) over the period of March 2002 to December 2015.
The non-executive summary elaborates: The distinction of the Eurozone between "North" and "South," often articulated in the media, that tries to stigmatize (in the second case) as PIIGS or GIIPS is misguided, as it is not based on any fundamental separation criteria, but only on extraneous factors and observations. While our research reveals scientifically in an endogenous way and based on the convergence criteria of the Maastricht Treaty, a Eurozone of the following convergence clubs or as some say "two speed Eurozone":
Belgium, France, Greece, Ireland, Spain, Italy, Cyprus, Latvia, Lithuania, Luxembourg, Malta, Portugal and Slovenia
Austria, Germany, Finland, the Netherlands and Slovakia
Read more in this post at Webster Vienna.
Clewell, Portnoy, DeMarinis in Evening of Jazz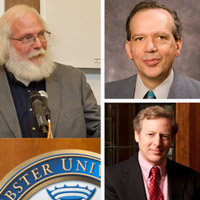 Three Webster University faculty members are collaborating for "No Hard Feelings - An Evening of Jazz" Saturday, Oct. 7, at the St. Louis County Library - Oak Bend Branch.
David Clewell, former poet-laureate for the state of Missouri and professor of Creative Writing in the College of Arts & Sciences, will read his poetry with accompaniment from Department of Music professors Paul DeMarinis on saxophone and Kim Portnoy on piano.
They will perform 7-9 p.m. The Oak Bend Branch is located at 842 S. Holmes Ave., St. Louis, Missouri, 63122-6507.
Burkard's Work Part of 'Stray Rays in Grease'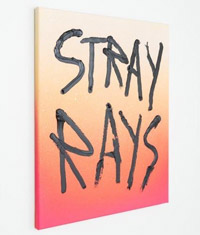 Shawn Burkard's work, "Stray Rays in Grease" is part of the current exhibition taking place at The Granite City Art and Design District in Granite City, Illinois, until Nov. 14, 2017.
Burkard is an alumnus adjunct instructor in the Department of Art, Design and Art History in Webster's Leigh Gerdine College of Fine Arts.
The Granite City Art and Design District (GCADD) is located at the 1800 Block on State Street in downtown Granite City. Additional info here: www.gcadd.org.