News Around Webster: Hellinger, Brunette, Wilkinson, Marshall
Recent professional news and achievements for Webster University faculty members include:
Hellinger Selected for Fulbright in Madrid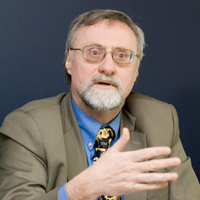 Daniel Hellinger, professor emeritus in the Department of History, Politics, and International Relations in Webster's College of Arts & Sciences, has been chosen for a Fulbright Award in Spain.
He will be a visiting professor at Universidad Autónoma de Madrid from for January to May 2019.
While there, the Latin America and international political economy expert will teach two sections of a course, "Tensions Between Populism and Globalization."
He will also deliver four public lectures, tentatively on (1) Populism in Latin America; (2) Populism in the U.S. presidential election of 2016; (3) Conspiracism and Populism; (4) Hugo Chávez and Petro-Populism.
Brunette's Latest: A Love Story, in 27 Characters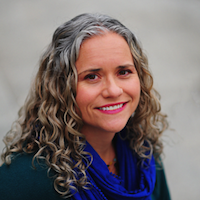 Lisa Brunette's latest game project posed a particular challenge: GSN Games asked her to create a love story for their popular game series, Bingo Bash. Here's the catch: The entire story had to fit into the tiny space inside a bingo room, and that meant each line had to be only 27 characters or less.
"The project was more like writing poetry than anything else," she said. "I've written within a set character count many times in my decade in the game industry, but this was the tiniest. Composing within a strict limitation like that teaches you to, as the venerable writer's guide Strunk & White proclaims, 'omit needless words.' It's a great exercise in economy."
Brunette, a visiting assistant professor for Games and Game Design in the Webster University School of Communications, also incorporated a variation of the challenge in her "Narrative Design and Game Writing" course this semester by asking her Webster students to do the same.
"I made it a bit easier by leaving the theme and accompanying artwork open-ended," she said. "I couldn't share any of the details of my GSN Games project with them anyway, so I simply asked them to write a love story within the same space restrictions. They embraced the project and delivered on a wide range of stories."
Read more about the game and how she applied aspects to the classroom in this blog post.
Counseling Faculty Keynote International Conference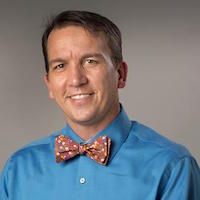 Doctors Berney Wilkinson and Richard Marshall, adjunct faculty in the professional counseling program at Webster's Lakeland, Florida, campus location have been invited as keynote speakers at the International Conference on Psychology, Counseling, and Education (ICPCE) to be held in the Philippines in early August.
The conference is organized by Psychreg, the Asian Psychological Association, New Era University, and the Global Psychology and Language Research Association
Wilkinson's address will be on the topic, "Overcoming barriers to effective parent-teacher partnerships."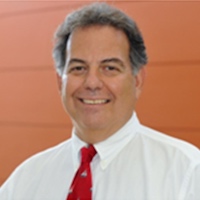 Marshall will cover "Applying educational psychology: Theory and practice."
Wilkinson and Marshall lead Psychological Associates of Central Florida, where they provide comprehensive mental health treatment to children, adolescents, families, and adults.