News Around Webster: Chappell, Cosic, Klieb, Wiggins
Recent professional news and achievements for Webster University faculty members include:
Klieb Presents on Online Market in China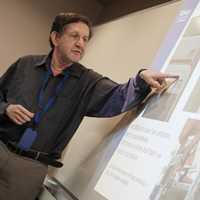 Leslie Klieb, George Herbert Walker School of Business & Technology faculty member at Webster University Thailand, co-presented a research paper titled "The Role of Trust in the Disruptive Emergence of Online Shopping in China" at the third annual NIDA International Business Conference in Bangkok.
Klieb's co-presenter was Dan Cao, a Qujing Normal University graduate who currently works as an IT analyst.
Over the course of their presentation, they provided an assortment of first-hand and research-based insights into the ever-expanding online Chinese market. With China widely seen as the most competitive online marketplace in the world, businesses must quickly develop a trusted brand in order to remain both relevant and competitive.
Their paper was co-authored by Haitao (Mark) Wen, a Webster MBA graduate from the Thailand campus, and Nisha Ray Chaudhuri, formerly in Academic Affairs at Webster University Thailand.
Read more at Webster University Thailand.
Chappell Presents on Nixon in '70s Songs
John Chappell, professor of History in the Department of History, Politics, and International Relations in the College of Arts & Sciences, attended the Far Western Popular Culture Association/American Culture Association conference in Las Vegas from Feb. 23-25.
At the conference, Chappell chaired a panel, "The Power of Art and Song," and presented a paper as part of that panel. The title of the paper was "Who Do You Think You're Fooling? Richard Nixon in Song in the 1970s."
Wiggins Speaks on Democracy in 'Fake News' Era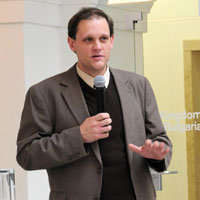 Bradley Wiggins, head of the media communications department at Webster Vienna, was an invited speaker at a special debate related to upholding democracy in an age of "fake news" at the OSCE Parliamentary Assembly meeting in Vienna on Feb. 22.
The annual OSCE PA meeting brings together some 250 parliamentarians from North America, Europe and Central Asia to debate topical issues within the context of the OSCE.
Wiggins was invited to introduce the topic during the General Committee on Democracy, Human Rights and Humanitarian Questions' meeting given his expertise within this field, and the insights from his recent research on fake news.
Cosic's 'STORY 2: SCENES 1-9' Screens in the U.K.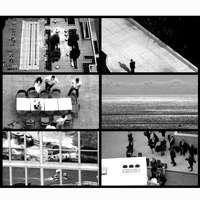 Zlatko Cosic's "STORY 2: SCENES 1-9" will screen at the INTERFACE exhibition at neo:gallery 23 in Bolton, United Kingdom, this spring from March 31 - May 20. The film was also an official selection in the Sydney World Film Festival, Australia, last fall.
Cosic is a video artist and adjunct faculty member in the Electronic and Photographic Media Department of Webster's School of Communications .