Around Webster: Chávez grant, Drake, Palmer nominations, Rosenblum talk
Recent professional news and achievements for Webster University community members include:
Chávez Receives Mitchell Painters & Sculptors Grant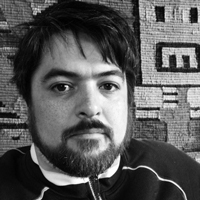 Juan William Chávez has received a Joan Mitchell Foundation Painters & Sculptors Grant.
The annual grants provide 25 artists with $25,000 each in unrestricted funds. In addition to the financial support, grant recipients become eligible to apply for residencies at the Joan Mitchell Center in New Orleans and gain access to a network of arts professionals, who can provide consultations on career development and financial management.
Chávez is an adjunct faculty member teaching in the Department of Art, Design and Art History in Webster's Leigh Gerdine College of Fine Arts. His exhibitions focus on themes of the urban environment, ecology, sustainability, craft/labor, activism, identity, and archaeology of place. Chavez has exhibited at ArtPace, Van Abbemuseum, McColl Center for Art, Tube Factory Artspace, 21c Museum Hotel, Laumeier Sculpture Park, and Contemporary Art Museum St. Louis. His interdisciplinary approach to art has gained the attention and support of prestigious institutions like the John Simon Guggenheim Foundation, Creative Capital, Graham Foundation, ArtPlace America, Andy Warhol Foundation, and Art Matters Foundation.
Drake, Palmer Nurse of the Year Finalists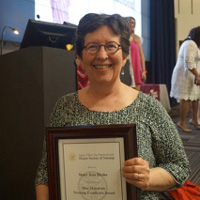 Nursing faculty members Mary Ann Drake and Janice Palmer are finalists for the March of Dimes Missouri, Metro-East Nurse of the Year Awards. Drake is a finalist in the "Case Management, Public Health, Occupational Health" category, and Palmer is a finalist in the "Research" category.
Drake has a long and distinguished career in public health and in teaching public health nursing. "She lives and breathes community service and concern for vulnerable populations and has published extensively in this area," according to her nomination.
She has teaching bachelor and master's nursing students about public health/ community health nursing since 1983. Since 1998, Mary Ann has co-coordinated a monthly evening for Webster University students, staff, and faculty to provide and serve food to the homeless at part of the St. Peter and Paul People to People project.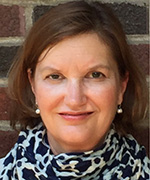 She has also taken nursing students to Guatemala to experience healthcare, population health needs, and daily life of those living there, and she is currently organizing her fourth trip to the U.S./Mexico border in Texas in the past 1.5 years.
Palmer, chair of the Nursing Department, has 24 publications and counting among her contributions to nursing knowledge and research. She has extensive research and field experience in Alzheimer's, geriatric nursing and working with nurse educators about care of older adults.
She was previously recognized by the Saint Louis Alzheimer's Association in 2013 for 20 years of service to individuals and families touched by Alzheimer's disease. In 2019, she received the Delta Lambda, Mae J. Hamilton Nursing Excellence Award in recognition of her contributions to nursing research.
Rosenblum Delivers Talk on Origins of Mass Murder in Fantasies of Perfection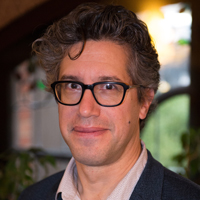 Warren Rosenblum delivered the University of Cincinnati History Department's annual Von Rosenstiel lecture. The title is "No Place for Disability: The Origins of Mass Murder in Fantasies of Perfection."
This lecture took place Sept. 26 at the Reakirt Auditorium in the Cincinnati Museum Center, 1301 Western Ave, Cincinnati.
Rosenblum is professor of history and chair of the History, Politics, and International Relations Department in the College of Arts & Sciences. He is the author of "Beyond the Prison Gates: Punishment and Welfare in Germany, 1850-1933," which won the Baker-Burton Prize of the Southern Historical Association. He has also published essays on the history of disability, eugnics and euthanasia, and antisemitism in modern Europe.