News Around Webster: Cuillé on Zola, Cosic's Story 4, Johnson on entrepreneurs
Recent professional news and achievements for Webster University community members include:
Cuillé Publishes on French Novelist in RELIEF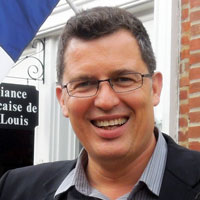 Lionel Cuillé published an essay on French novelist Emile Zola (1840-1902) as a thinker of speed in the modern word. Zola was a naturalist writer who reflected on the introduction of machines, particularly trains, as part of the acceleration of the world.
The essay, "THE SPEEDING APOCALYPSE: Marinetti Zola Reader," appears in the European journal RELIEF - Electronic Review of French Literature, in an issue on Franco-Italian literature.
Cuillé is the Jane and Bruce Robert Chair in French and Francophone Studies, and assistant professor in the Department of International Languages and Cultures in Webster's College of Arts & Sciences.
Johnson on Young Entrepreneur Panels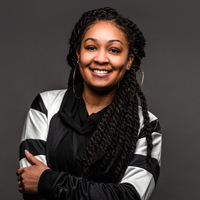 Ashley Johnson '14, a graduate assistant in Global Marketing & Communications, was a panelist at two entrepreneurial-focused events this winter. In addition to pursuing her master's degree and her graduate assistant position, Johnson is a full-time entrepreneur running her small creative agency, Artistry Studios (Ashlee Nicole Artistry, LLC), which specializes in branding and brand development for small businesses.
The first event, Media and Mingle Fireside Chat, took place on Dec. 21, 2018, at CIC St. Louis in the Central West End. Panelists included other millennial entrepreneurs in various fields such as videography, online influence, and non-profit marketing. The panelist spoke on topics such as branding, presenting yourself on social media, and how to stay motivated as an entrepreneur.
On Jan. 12, Johnson was a panelist in Dallas, Texas, at Mimosas and Masterplans, an event series of panel discussions amongst millennial entrepreneurs. Twice a year, four influential millennial panelists provide business/career insights, discuss the soft skills required to level up, and answer questions about their businesses from the audience.
Cosic's STORY 4 Selected for Festival in Italy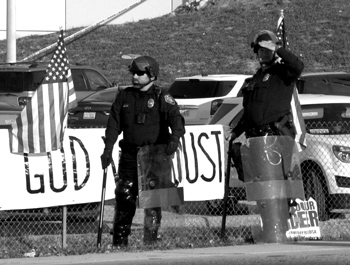 Zlatko Ćosić's STORY 4: SCENES 1-9 has been selected for the Intimate Lens Ethnographic Film Festival, Caserta, Italy, Feb. 15, 2019.
A multi-narrative experience in nine scenes, STORY 4's visuals are captured in slow motion, colorless, un-edited and displayed as a non-linear storyboard where viewers can build a narrative for themselves.
Cosic is an alumnus and adjunct faculty member in the Electronic and Photographic Media Department of Webster's School of Communications .