News around Webster: Ellard, Woolf, Andrews, Cosic
Recent professional news and achievements for Webster University community members includes:
Woolf Elected to APA Body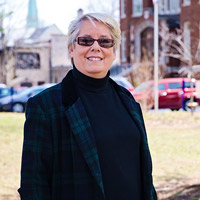 Linda M. Woolf has been elected to the American Psychological Association's legislative body, the Council of Representatives.
She was elected by and will represent the Society for the Psychology of Women.
Her term will begin January 2018.
Woolf is professor of psychology and international human rights for the Department of Psychology in the Webster University College of Arts & Sciences. Last year she was one of 17 distinguished psychologists and ethics experts from other disciplines selected to serve on a special commission to review all of the APA's ethics processes and procedures.
Andrews Book, 'Building Brands in Asia'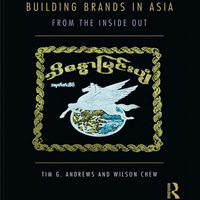 Tim Andrews, associate professor at Webster University Thailand in Bangkok, published a book, "Building Brands in Asia."
Examining the challenges faced by multinationals in balancing brand consistency with local effectiveness, Building Brands provides a fascinating analysis of a number of the region's most successful brands including Haier, Caltex and Thai Airways.
Andrews is also a senior visiting research fellow at the London School of Economics and Political Science.
Read more about the project in this post at Webster University Thailand.
Ellard in Penn St. Academic Leadership Academy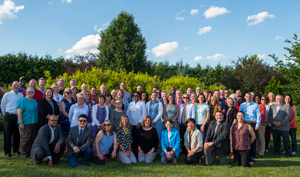 Erica Ellard was nominated for and accepted into the Penn State Academic Leadership Academy in January 2017 and attended the onsite portion of the Academy June 18-22.
The Academy is a year-long commitment with a goal "to enhance the ability of academic administrators to provide leadership within their respective institutions."
In addition to the week on site at Penn State, Ellard will attend six monthly virtual sessions that complete the Academy between September 2017 to March 2018. During the virtual sessions, Ellard will rejoin her colleagues in this 70-person cohort to continue their learning and development.
Topics during the onsite session included, among other things, conversations about budgets, campus culture, design thinking, personnel management, and time and stress management. Virtual sessions will delve further into conversations about communications strategies for leading change, legal issues and academic leadership, promoting teaching excellence, strategic planning, and more.
Ellard is director of the Academic Resource Center at Webster University. She is also a co-project manager and co-functional lead for the Starfish Implementation Team and teaches Webster courses as an adjunct faculty member.
Cosic Films Screen at St. Louis Showcase July 16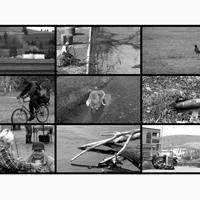 Zlatko Ćosić's films Story 1: Scenes 1-9, "Even The Birds Know It, and "That's What You Get for Grabbing will screen at the St. Louis Filmmakers Showcase, Tivoli Theater, St. Louis, Sunday, July 16, 2017 at 2:30 p.m.
Learn more about the showcase here.
Cosic is a video artist and adjunct faculty member in the Electronic and Photographic Media Department of Webster's School of Communications .