Around Webster: Erickson, Rockwell, McElwee, Cosic
Recent professional news and accomplishments involving Webster University faculty members include:
Erickson Play Opens with Webster Alum Director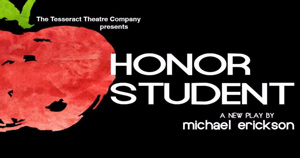 Michael Erickson's play, "Honor Student," directed by Webster University alumnus Taylor Gruenloh for the Tesseract Theatre Company, opens this weekend at The .ZACK in downtown St. Louis.
Erickson, a prolific playwright, is professor of creative writing for the English Department in the Webster University College of Arts & Sciences.
The .ZACK is the Kranzberg Arts Foundation's new four-story, 40,000-square foot property, developed in the historic Cadillac building at 3224 Locust St.
"Honor Student" runs May 19-28, at 8 p.m. on Fridays and Saturdays and 4 p.m. on Sundays.
About the play: A student in a college creative writing class writes a story about a student, much like himself, who brings a gun to class and begins shooting his classmates and instructor, much like the actual people in the class. Fearful that the story is a blueprint for a real shooting, the instructor alerts university officials and tries to have the student removed from her class. But the student fights back. He argues she is trying to censor his freedom of speech, and that she is biased against his gender and race. The instructor is soon on the defensive. Her career and her reputation are on the line. Has she overreacted? Or is there something deeper, more dangerous lurking here?
Rockwell at Latina American Studies Conference in Peru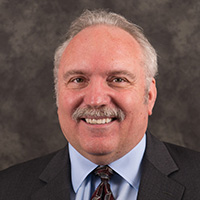 Rick Rockwell traveled to Lima, Peru to make two presentations at the annual congress of the Latin American Studies Association (LASA).
Rockwell presented his paper "The Evolving Media of Guatemala" on April 29. He also served as a panelist for a session entitled "Social Media, Justice, and Resistance" on May 1.
Rockwell is a professor in the School of Communications and chief communications officer for the University.
McElwee Video Exhibitions in D.C., L.A.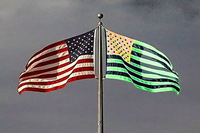 Van McElwee's latest video exhibition, "Objects In A Landscape," was screened at the National Gallery of Art, with a score composed by Washington pianist Andrew Simpson. "Cine-concert: Contemporary Experiments in Animation" on May 6 included a stellar list of animators, curated by Sharon Louden.
McElwee's installation of "Flag And Its Shadow" opened recently at LAXART in Los Angeles, as part of the "Reconstitution" show, curated by Hamza Walker and Catherine Taft.
McElwee is a professor of media production in the School of Communications with over 70 single-channel pieces, installations and web projects, and grants and awards including a Guggenheim Fellowship, The American Film Institute Independent Filmmaker Award, and seven individual artist's grants from the the National Endowment for the Arts.
Read more on McElwee's faculty page and in his Webster Voices profile.
Cosic Films Screen in St. Louis; Lugano, Switzerland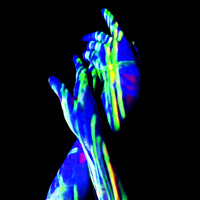 Zlatko Ćosić's "Even The Birds Know It" (by Rachel and Zlatko Cosic) will screen at Cinema at Citygarden, a co-presentation of Cinema St. Louis and Gateway Foundation, Citygarden, in St. Louis, May 26-June 30.
"Even The Birds Know It" will also be among several of Cosic's films to screen at The OtherMovie Lugano Film Festival in Lugano, Switzerland, June 5-14, 2017.
Cosic is a video artist and adjunct faculty member in the Electronic and Photographic Media Department of Webster's School of Communications .
His other films at the Lugano festival include "Colorboarding," "LookTalkListen," "Re-Birth," "Shifted," "180," "South Slavic Requiem," "Story 1: Scenes 1-9," "A Murmuration," and "A Moment of Silence."
Watch a trailer for those here: