News Around Webster: Kwon, Fan, Brutschin, Cosic
Recent professional news and achievements by Webster University community members includes:
Kwon on 'Anthropologies of Unemployment'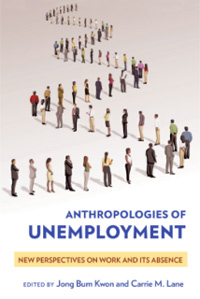 Jong Bum Kwon in the Department of Anthropology and Sociology (College of Arts & Sciences) has published "Anthropologies of Unemployment: New Perspectives on Work and Its Absence," a volume he co-edited on unemployment, through Cornell University Press.
Described as a "timely, coherent, and powerful collection," the volume offers accessible but theoretically innovative and ethnographically rich examinations of unemployment in a broad range of regions, both rural and urban, across North and South America, Europe, Africa, Middle East, and Asia.
In exploring the cross-cultural variations in the experience and response to unemployment, the contributors to this volume employ recent theoretical innovations, such as temporality, space, affect, and embodiment, and engage with some of the more salient topics in contemporary anthropology, such as globalization, migration, youth cultures, bureaucracy, class, gender, and race.
Taken together, the volume reveals that from the precarious conditions of chronic un-and underemployment have emerged new meanings of work and employment as well as new social and cultural possibilities.
Fan on Anthropological Evidence and Global Health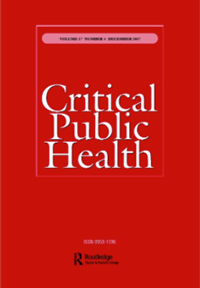 Also in Anthropology and Sociology, Elsa Fan has co-edited a special section for the journal Critical Public Health, "In Search of Results: Anthropological Interrogations of Evidence-Based Global Health. Co-edited with Elanah Uretsky the special section explores the "evidence" behind evidence-based interventions in global health.
It brings together a collection of papers from across a range of ethnographic contexts to examine a central question: what counts as evidence?
These papers critically interrogate how different forms of evidence are produced, negotiated, and mobilized in different contexts in ways that raise crucial questions around the "making" of evidence.
As the demand for measurable outputs in the form of numbers, standardization, and documents become increasingly tied to the need for accountability in global public health, it is worth asking what is sacrificed in the process of producing evidence, and what is rendered invisible as a consequence.
Brutschin's Book Covers EU Gas Security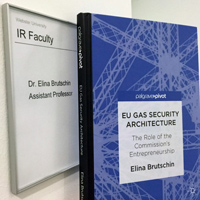 Elina Brutschin of the International Relations Department at Webster Vienna, published her book, "EU Gas Security Architecture - The Role of the Commission's Entrepreneurship," through Palgrave Macmillan in February 2017.
The book explores the policies and proceedings of the European Commission from 1990 to 2016 in relation to the natural gas energy sector, giving readers an insight into how policies were formed and how others were abandoned.
Students Dennis Heumann (BA '16), Tobias Salfellner (BA '16), and Kathryn Witkowski (MA '17) assisted in different stages of the writing process.
Read more about Brutschin's book at Webster Vienna. Copies of the book are can be purchased through Palgrave Macmillan's website here.
Cosic Films Screening in Cuba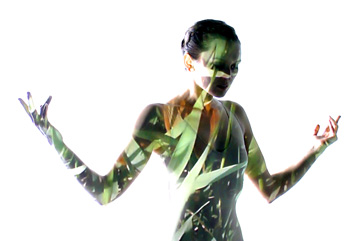 Zlatko Ćosić's films "Colorboarding" and "Shifted have been selected to screen at the International Video Art Festival of Camagüey, Cuba, April 4-9, 2017.
Cosic is a video artist and adjunct faculty member in the Electronic and Photographic Media Department of Webster's School of Communications .