Around Webster: Groeneman, Nomikos, Rosenblum, Smith '12
Recent professional news and achievements involving Webster University community members include:
Nomikos Scholarship on Balkans, Cybercrime in Asia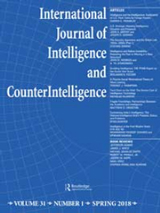 John M Nomikos, academic head of international relations at Webster Athens, has published an article with A. Th. Symeonides, academic advisor at the Research Institute for European and American Studies in Greece, "Intelligence and Balkan Instability: Repeating the Past or Moving in a New Direction?" in the International Journal of Intelligence and Counter-Intelligence, 31: 1–17, 2018, Taylor & Francis Group.
The article stresses the tortuous history of the Balkans as a hotbed of repeated crises, analyzing the current resurgence of potential Balkan war against the backdrop of recent and more distant political and conflict history.
Cybercrime: The Case of Taiwan
Separately, Nomikos published a chapter with Lin L. S. F., senior police officer from Taiwan, "Cybercrime in East and South East Asia: the Case of Taiwan" in Masys and Lin. L (eds) in Asia-Pacific Challenges, Spinger (2018). The chapter aims to scrutinize cybercrime as one of the security threat types of transnational organized crime (TOC) in East and Southeast Asia region in the era of globalization as well as examines the nature of cybercrime and how it has evolved in the Asia-Pacific region in the era of globalization.
Rosenblum Presents in D.C. on Holocaust Studies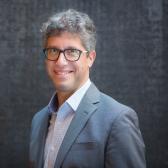 Warren Rosenblum presented "The Feeble-Minded in Germany: Between Sympathy and Persecution" to the Fellows Symposium at The Mandel Center for Advanced Holocaust Studies, United States Holocaust Memorial Museum, Washington, D.C., on Dec. 20.
Rosenblum is chair of the History, Politics, and International Relations Department in Webster University's College of Arts & Sciences. He spent the fall semester in Washington as a fellow at the Mandel Center for Advanced Holocaust Studies, United States Holocaust Memorial Museum.
During his fellowship in Washington, he conducted research on the othering of the "feeble-minded" and the foundations of German faith in the asylum, looking for insight into the role of families, doctors, and asylum personnel in stripping away legal and customary rights from persons with disabilities.
Groeneman Chapter on Co-Crystals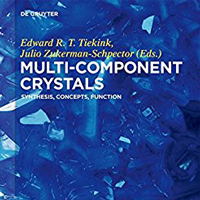 Ryan Groeneman, professor in the Biological Sciences Department in the College of Arts & Sciences, has published a book chapter, "Co-crystals for Solid-State Reactivity and Thermal Expansion," in the book, "Multicomponent Solids: Synthesis, Concepts, Function."
The chapter was co-authored along with his collaborator professor Leonard MacGillivray from the University of Iowa.
Groeneman, MacGillvray and others including Webster alumna Katie Kummer '14 previously published a cover story for their paper on the topic for the peer-reviewed journal CrystEngComm.
Jacksonville Alum Honored for Public Service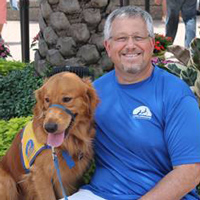 Webster alumnus CJ Smith (MBA/MA, '12) received the Jefferson Award for his work with Canine Companions and other service organizations to provide training for dogs who assist children, adults and military veterans with disabilities. Smith trains the dogs at home with his wife.
He received the award through his employer CSX, one of over 200 partners of the Jefferson Foundation Awards in its initiative to recognize efforts of public service.
Smith, who earned an MBA and MA in Human Resources Development at Webster's Jacksonville, Florida, location through Webster's George Herbert Walker School of Business & Technology, has a history of advocacy for veterans and others with disabilities, and he serves as the chair of the CSX Able Inclusion Group.