Around Webster: Zimmermann, Hulsizer, Woolf, Stiles, Miller
Recent professional news and achievements for Webster University faculty members include:
Zimmerman in 'upend the air' at The Luminary Sept. 8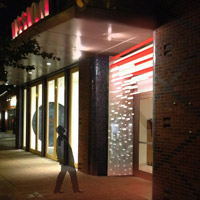 Brian Zimmerman is part of the "upend the air" exhibition opening at The Luminary on Cherokee Street.
The opening reception is Friday, Sept. 8, 7-10 p.m.
The exhibition is available Wednesdays through Saturdays and runs through Nov. 10. Learn more about the exhibition and the gallery here.
Zimmerman is assistant professor in the Department of Art, Design and Art History in Webster's Leigh Gerdine College of Fine Arts. He is head of sculpture and teaches all levels and techniques in the emphasis.
Faculty Present at APA Convention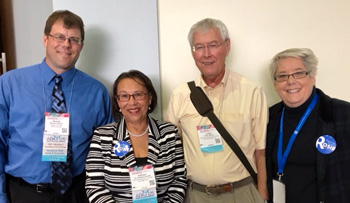 Webster University faculty members were behind three presentations at the 125th American Psychological Association Convention in Washington, D.C. this summer.
Deborah A. Stiles presented, with co-author Centron Felder, "Psychologists' Roles in Raising Awareness About Child Trafficking in Missouri Schools."
Michael R. Hulsizer and Linda M. Woolf presented, "What Every Psychology Student Should Know About Hate" at a symposium on Responding to Hate on Campus. Woolf and Hulsizer also presented, "Early Roots of Peace Psychology in the United States."
Hulsizer and Woolf's presentation on hate was informed in part by their article in the Journal of Hate Studies several years ago, entitled, "Hate groups for Dummies."
"According to the Southern Poverty Law Center, over 150 college campuses have been directly impacted by specific hate groups (e.g., Neo-Nazis, KKK, White Nationalists) targeting their students," Woolf says. "We should all be clear that every high school and college student is at risk as these groups use social media, chat rooms, free online music and video games, etc. to reach students through their phones, tablets, and computers."
A link to that article and more resources around their presentations at the conference can be found on this page.
Miller Presents at American Sociological Association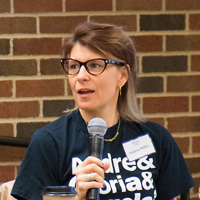 Andrea Miller presented her paper, "Podcasts, Serial, and the Sociological Imagination," at the 112th Annual Meeting of the American Sociological Association in Montreal.
Miller, an adjunct faculty member in Webster's College of Arts & Sciences, teaches in the Department of Anthropology and Sociology, the Human Rights Program and the Women's, Gender and Sexuality Studies Program.
Her paper highlighted how she uses podcasts in her class to introduce students to sociological theories and concepts.