Around Webster: Woolf on Psychology of Hate, Hwang on Jane Austen, Guterman-Finlayson Play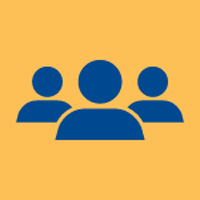 Upcoming professional news involving Webster University faculty includes:
Woolf to Speak at USI on Psychology of Hate
Linda Woolf, professor, Psychology and International Human Rights, will give the College of Liberal Arts Distinguished Scholar lecture at the University of Southern Indiana on Monday, March 21.
She will deliver her talk, "The Psychology of Hate: From Intolerance to Terror," at 7 p.m. in Mitchell Auditorium in the Health Professions Center. The lecture is free and open to the public.
Woolf's research interests include the study of peace psychology, LGBT issues, Holocaust studies, and issues relating to genocide, terrorism and torture. In her lecture, Woolf will discuss the psychological factors behind hate, particularly the processes that fuel hate groups, domestic and international terror, and genocide.
Hwang on Feasts and Jane Austen at Kirkwood Library Event
Sheila Hwang is the guest speaker for the Kirkwood Public Library event on April 20, "Literary Feasts, from Jane Austen's Day to the Present." She will speak at 1 p.m. at Kirkwood United Methodist Church, where she will lead guests in examining representations of food in Jane Austen's novels, and then contextualize them with examples from poetry, short stories, memoirs, and novels from the 19th century and beyond.
Hwang, a Kirkwood resident, is associate professor of English in the College of Arts & Sciences at Webster University. She specializes in 18th- and 19th-century British literature and culture, the history of the novel, interdisciplinary approaches to literature, cultural studies, and contemporary U.S. literature of diversity.
Guterman-Finlayson Play Read at Jewish Theatre Showcase
Leigh Gerdine College of Fine Arts faculty Gad Guterman and Doug Finlayson will have a selection of their play, "Deli: A Play," read as part of the Playwrights & Solo Performers Showcase at the National Conference of the Association for Jewish Theatre.
Guterman will also speak on the first day of the conference on "Defining Multiculturalism," as the theme of the conference is Redefining Jewish Theatre in an Age of Multi-Culturalism. The conference is April 2-6 at the Jewish Community Center in Creve Coeur, Missouri.