News Around Webster: Hwang, B. Smith, Stiles
Recent professional news and achievements for Webster University community members include:
Watering Places: Hwang in Jane Austen Journal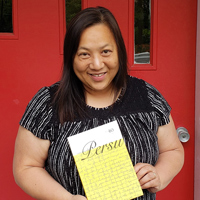 Sheila Hwang has an article in the latest issue of the Jane Austen Society of North America (JASNA) peer-reviewed journal, "Persuasions."
The article, "What the Stranger's Eye Will Seek: Visiting and Revisiting the Watering Places in Persuasion" appears in the latest JASNA issue (No 40) of "Persuasions" pp. 118-132, and is based on a plenary talk she delivered in 2018 at the organization's annual meeting.
Hwang is professor and chair of the English Department in Webster's College of Arts & Sciences.
Find issues of the "Persuasions" journal at the JASNA site.
Stiles Presents, Publishes on Tree of Life Therapy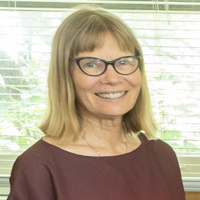 Deborah Stiles, professor of Applied Educational Psychology and School Psychology in the Graduate Department of Education and Fellow in the Institute of Human Rights and Humanitarian Studies, presented a poster at the 77th Annual Conference of the International Council of Psychologists, Human Rights, Dignity, and Justice: From Knowledge to Action, on June 12 in Càdiz, Spain.
Her poster is titled "Refugee Youth Consult on a Research Project about Tree of Life Therapy."
Also, Stiles recently published a brief article related to her Webster Faculty Research Grant. The article, "Rooted in community and culture: Ethical dilemmas in efficacy research on Tree of Life counseling for refugee and asylum-seeking youth," is published in "The Peace Psychologist" 28 (1), 9, 30-32, a publication of Division 48 of the American Psychological Association.
The article discusses ethical issues connected with her research on Tree of Life therapy in Canada, the U.K., the U.S., and South Africa. In connection with her Faculty Research Grant, Stiles will be in Canada for a week visiting a summer camp for young adolescents who have recently arrived in Canada and are making new friends and learning English.
B. Smith Appointed to Advertising Club Board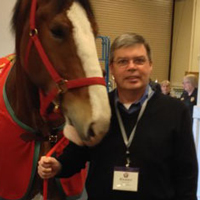 Barry Smith, assistant professor in the School of Communications, has been appointed to the board of directors of the Advertising Club of Greater Saint Louis, an affiliate of the American Advertising Federation. Smith will serve as co-chair, university liaison, and will increase outreach for the Ad Club STL to universities and colleges in Missouri.
Prior to joining Webster University's School of Communications as a full-time faculty member, Smith was a longtime member of the marketing and sales teams at Anheuser-Busch. Smith has 26 years of leadership experience in marketing, sales and communications, and more than 20 years associated with Webster.
Read more about the appointment and his activities in this School of Communications post.