News Around Webster: Kingston, McGrath, Scharf, Cosic, Hellinger
Recent professional and scholarly news and achievements by Webster University community members include:
Kingston Publishes on Haitian Refugees in Brazil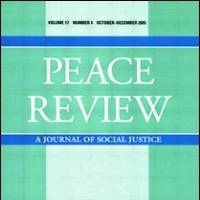 Lindsey N. Kingston, associate professor in History, Politics and International Relations, and director of the Institute for International Human Rights & Humanitarian Studies, published her paper, "Haitians Seeking Refuge in Brazil."
The paper appears in "Peace Review: A Journal of Social Justice," published by Taylor & Francis Online.
Scholars can read the full article here.
Scharf Co-Publishes in Journal of Transformative Education
Emily Scharf, head of Research Services in Webster University Libraries, co-published an article on transformative learning this month.
The article, "Connecting and Reflecting: Transformative Learning in Academic Libraries," appears in the Journal of Transformative Education.
McGrath Presents for Global Leadership League
Kim McGrath, director of Webster International Network of Schools (WINS), presented a skill-building webinar on negotiation strategies with three fellow panelists.
The webinar was organized by the Global Leadership League, an organization committed to empowering women in global engagement.
Cosic's Film Screens in Tel Aviv
Zlatko Ćosić's film IT CAN'T GO FOREVER #1 will screen at Artspace in Tel Aviv, Israel, as part of Time Is Love Screening, International Video Art Program on Feb. 18. Last month it screened at the Zentrum für Kunst und Medien (Center for Art and Media) in Karlsruhe, Germany.
Cosic is an alumnus and adjunct faculty member in the Electronic and Photographic Media Department of Webster's School of Communications .
Hellinger Consults on 'Che Guevara's Face'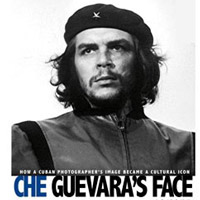 Dan Hellinger, professor in History, Politics and International Relations in the College of Arts & Sciences, served as expert consultant for author Danielle Smith-Llera's book, "Che Guevara's Face: How a Cuban Philosopher's Image Became a Cultural Icon." (Capstone/Compass Point Press).
The book has just been named to the list, "Top 10 Diverse Nonfiction for Youth, 2017," by Booklist Online.com.