News Around Webster: Cuille, Ibroscheva, Kleinman, Cosic
Recent professional news and achievements for Webster University community members include:
Cuille Lectures on Claudel at Sorbonne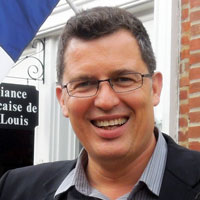 Lionel Cuillé gave a lecture at the international conference, "Paul Claudel : résolument contemporain," at Paris-Sorbonne University, on "Claudel and Technology."
As a member of the French diplomacy, Paul Claudel (1868-1955) served in various parts of Europe, Asia and the Americas, including
as Ambassador of France in Washington, D.C. Sensitive to the specific poetic and cultural traditions of each place, he incorporated them in his creative work. His conversion to the Catholic religion (1886), far from turning him into a nostalgic admirer of the past, encouraged his desire to reconcile all aspects of modern life and promote the unity of the
world.
The conference examined the ways in which Claudel's poetry and plays foresaw some of our own present-day debates concerning global concord and local specificity.
Cuillé is assistant professor in the Department of International Languages and Cultures, in the College of Arts & Sciences, and is Webster's Jane and Bruce Robert Chair in French and Francophone Studies.
Ibroscheva in Lugano on Patriarchy, Weinstein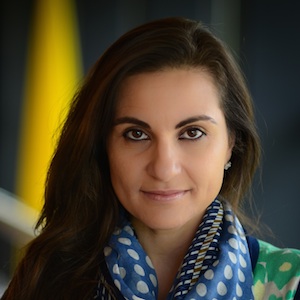 Elza Ibroscheva, associate dean of the School of Communications, presented at ECREA (7th European Communication Conference) "Centres and Peripheries: Communication, Research, Translation," held in Lugano, Switzerland, Oct. 31-Nov. 3.
She presented her paper, "Monsters are not real: How resurgent patriarchy rendered Harvey Weinstein an imaginary monster in Eastern Europe."
Her presentation was for a session titled "On men, masculinities and contemporary media" hosted by the Gender and Communication Division.
Kleinman on History of Technology, Science, Agriculture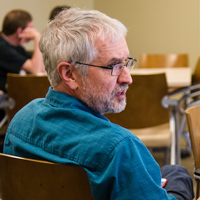 Kim Kleinman, director of Undergraduate Advising, has published "Working at the Intersection of the Histories of Science, Technology, and Agriculture" in Agricultural History, Vol. 92, No. 4, Fall 2018, pp. 609-614.
This is a featured review of Helen Anne Curry's "Evolution Made to Order: Plant Breeding and Technological Innovation in Twentieth Century America," published in 2016 by the University of Chicago Press.
The review is featured via JSTOR here and can be accessed directly here.
Cosic Films Screen in Iran, France, U.S.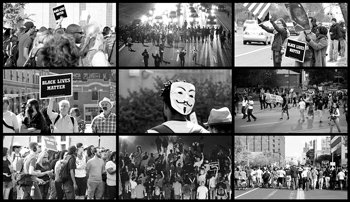 EVEN THE BIRDS KNOW IT screened at the Miami New Media Festival, in Miami, Florida, Nov. 10, and also screens at the International Festival Les Instants Vidéo in Marseille, France, Nov. 7-30.;
STORY 3: SCENES 1-9 is screening at TADAEX (Tehran Annual Digital Art Exhibition), Mohsen Gallery, in Tehran, Iran, Nov. 9-16.
TAPETA LUCIDA and STORY 2: SCENES 1-9 screened at the St. Louis International Film Festival on Nov. 6.
Cosic is a video artist and adjunct faculty member in the Electronic and Photographic Media Department of Webster's School of Communications,