News Around Webster: Mansouri, Pesakovic, Wiggins
Recent professional news and achievements for Webster University faculty members include:
Mansouri Selected as SPA Reviewer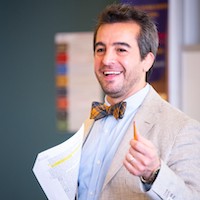 Soheil Mansouri, visiting assistant professor in the School of Education, has been selected as a Specialized Professional Association (SPA) program reviewer for Teachers of English to Speakers of Other Languages (TESOL) and the Council for Accreditation of the Educator Preparation (CAEP). He will review SPA reports submitted by other institutions to receive national recognition. Webster University has the first and only TESL program to receive national recognition through this process.
Most recently, he has also joined International English Language Testing System (IELTS) USA as an Instructor Consultant to lead and train IELTS teachers, build on their pedagogical strategies, and conduct teacher workshops nationwide. IELTS is one of the largest English language testing systems in the world and IELTS scores are commonly recognized throughout the world.
Through these two professional organizations, Mansouri will be representing Webster University as a globally recognized leader in international education. He has been teaching courses in the Master of Arts in Teaching English as a Second Language (TESL) program at Webster University since Fall 2018 as part of a five-year $2.7 million federal grant received by the School of Education. Webster University's TESL program received a National Professional Development Grant (NPD) from the U.S. Department of Education to increase the overall capacity of schools in area partner districts to serve English learners by increasing the number of ELL-certified teachers; strengthening parent, family, and community engagement; and providing teachers with more effective tools and strategies to support English learners.
IELTS and TESOL are both internationally recognized organizations.
Pesakovic Chapter on Branding of Central Asia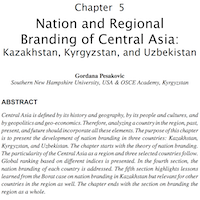 Gordana Pesakovic, faculty member at Webster University in Tashkent, has published a chapter in the text, "Economic, Educational, and Touristic Development in Asia," published this year by IGI Global.
Pesakovic's chapter is "National and Regional Branding of Central Asia: Kazakhstan, Kyrgyzstan, and Uzbekistan."
Central Asia is defined by its history and geography, by its people and cultures, and by geopolitics and geo-economics. The chapter analyzes the particularity of Central Asia as a region and how the nation branding of each of these three countries is handled. It also discusses how the region is branded as a hole.
Wiggins' Digital Culture Text Reviewed by EJC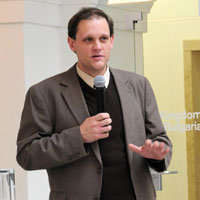 Bradley Wiggins, associate professor and department head of Media Communications at Webster Vienna has had his book, "The Discursive Power of Memes in Digital Culture: Ideology, Semiotics, and Intertextuality," receive a rave review by the prestigious European Journal of Communication.
The book was published last year.
Since 1986, the European Journal of Communication has served as a quarterly peer-reviewed academic journal, covering research on communications and media.