News Around Webster: Mink, Woolf, Hulsizer, Barrett
Recent professional news and achievements by Webster University community members include:
Mink Selected as Media Person of the Year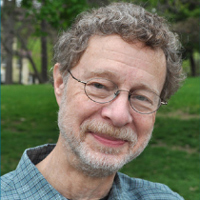 Eric Mink, adjunct professor of film studies in the Webster University School of Communications, has been named a 2018 Media Person of the Year by the St. Louis Press Club, recognizing his distinguished career in print media.
Over more than 40 years, Mink has written several thousand opinion columns, reviews, analyses, news stories and the occasional investigative report that have been distributed via wire services and syndicates to publications throughout North and South America.
The St. Louis native joined the St. Louis Post-Dispatch in 1977, and became its television critic in 1979. In 1993, he became the TV critic for the New York Daily News. Mink returned to the Post-Dispatch in 2003 to edit the commentary pages and write an often controversial op-ed column.
He left the paper in 2009 and now contributes op-ed columns to the St. Louis Jewish Light and Huffington Post. He has been a frequent guest on network, cable and local TV and radio programs, including as a contributor to NPR's All Things Considered.
Woolf on Ethics Task Force; Presents with Hulsizer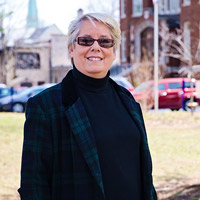 Linda Woolf has been selected as one of 11 ethics experts serving as an Ethics Code Task Force, charged with analyzing and evaluating the American Psychological Association's "Ethical Principles of Psychologists and Code of Conduct" and recommending revisions as appropriate.
See the APA announcement here.
Hulsizer, Woolf on Teaching Psychology
Earlier this month, Woolf and Michael Hulsizer presented together and separately at the APA's 40th Annual National Institute on the Teaching of Psychology. Both are professors in the Department of Psychology in Webster's College of Arts & Sciences.
At the conference, Woolf presented on "Psychosocial Roots of Genocide and State Terror," Hulsizer presented "The Psychology of Video Games," and the two of them co-presented "Responding to Intolerance and Hate on Campus and in the Classroom."
Barrett Photo of Day, Mother Teresa Exhibited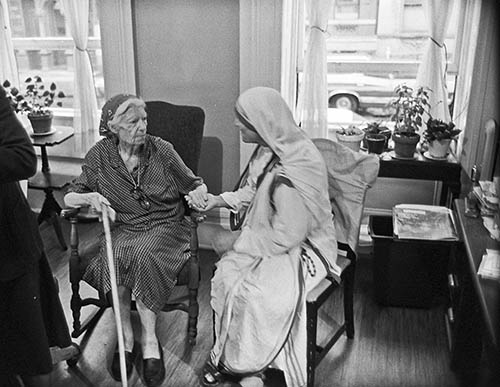 A photograph taken by Bill Barrett, professor of electronic and photographic media in the School of Communications, was part of the exhibit, "A Catholic Paradox: The Life and Words of Dorothy Day."
Barrett's photo, which was taken in 1979, was of Dorothy Day with Mother Teresa. Learn more in this School of Commmunications post.
The exhibit was held at the Metropolitan Pavilion in New York, New York, Jan. 12-14, 2018. Cardinal Timothy Dolan, Archbishop of New York, spoke as part of a complimentary presentation.
Learn more about the series of photos Barrett captured of the two leaders in this Webster Today story.