Around Webster: Mixon-Webster in Harper's, Williams voting PSA, Kwon on Ferguson, Ellard NCLCA
Recent professional news and achievements for Webster University faculty and staff include:
Mixon-Webster Poetry in Harper's Magazine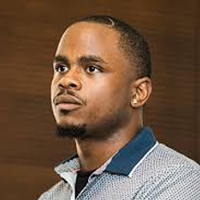 Jonah Mixon-Webster has three poems published in the current issue of Harper's Magazine.
They include "Weapons a Thought Could Wield," "Black Episteme No 9: This is what I know about blood—" and "Black-on-Black Stone / Under a White Stone".
See the works in the magazine here.
Mixon-Webster is the visiting assistant professor of poetry in the English Department in Webster's College of Arts & Sciences. He is a poet and interdisciplinary artist from Flint, Michigan. His debut collection, Stereo(TYPE), received the PEN/Joyce Osterweil Award for Poetry in 2019.
Kwon in American Ethnologist on Ferguson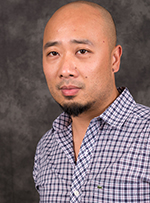 Jong Bum Kwon co-edited (with Shanti Parikh, Washington University, St. Louis) and contributed to the recent publication of the special forum "@Ferguson: Still Here in the Afterlives of Black Death, Defiance, and Joy" in the American Ethnologist, a flagship journal in the field of anthropology.
Kwon co-wrote the introduction and the article, "Crime Seen: Racial Terror and the Technologies of Black Life and Death," with Parikh and contributed the individually authored "Paradoxes of White Moral Experience: Opaque Selves, Racial Suspicion, and the Ethics of Whiteness."
The issue, Volume 47, Issue 2, can be accessed here.
Kwon is associate professor of cultural anthropology in the Department of Global Languages, Cultures and Societies in Webster's College of Arts & Sciences.
Williams in City of St. Louis PSA on Voting
Gwyneth Williams participated in this Public Service Announcement for the City of St. Louis, encouraging people to vote:
Williams is professor of political science in the Department of History, Politics, International Relations and Religious Studies in Webster's College of Arts & Sciences.
Ellard in NCLCA Journal on Higher Ed and COVID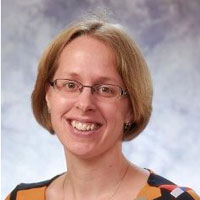 Erica Ellard contributed to a special issue of the National College Learning Center Association's peer-reviewed journal, The Learning Assistance Review. Learning center leaders and professionals from every corner of the United States contributed to this collection of essays about higher education's response to the novel coronavirus.
In March 2020, the COVID-19 crisis affected higher education and changed how learning centers operated, forcing leaders to develop new ways to reach students and support their college communities. The coronavirus continued to challenge them during the summer and fall semesters. "Rising to the Challenge: Navigating COVID-19 as Higher Education Learning Center Leaders" shares the stories of how 48 learning centers addressed the fluid situation to serve their students.
Ellard is director of Webster's Academic Resource Center (ARC) and is the Starfish project co-lead for the University, among other roles. Her primary additional responsibilities in this COVID-19 era include serving on the Academic Continuity & Support Working Group, for which she is the lead in the area of Student Support; maintaining efforts for Fall 2020 registration with the Undergraduate Retention Working Group; personally supporting electronic device check-out to students in need of electronic devices; and building out Starfish tracking items and success plans to best support Webster's students and initiatives during COVID-19.
The special issue focusing on COVID-19 is free to members of NCLCA and will be available for purchase on Amazon starting Oct. 1.