News Around Webster: Grosso, Ibroscheva, Polic
Recent professional news and activities for Webster University community members include:
Grosso Presents on Family Law, Gender Equality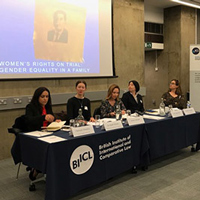 Sarah Grosso, faculty member in the Media Communications Department at Webster Geneva, presented at the 3rd International Conference of the Asian Yearbook on Human Rights and Humanitarian Law on the theme of Law, Gender & Sexuality at the British Institute of International and Comparative Law.
Her presentation explored the potentials and limits of family law reform for the promotion of gender equality.
Drawing on in-depth ethnographic research conducted in a family court in Ben Ali's Tunisia, she argued that cultural-religious understandings of gender and patriarchal norms can shape legal practice in sometimes counter-intuitive ways.
Ibroscheva on European Media and #MeToo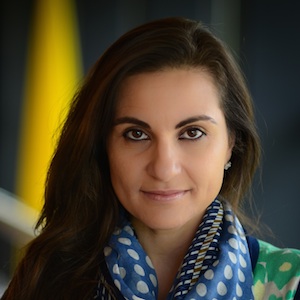 Elza Ibroscheva, associate dean in the Webster University School of Communications, published an essay in the Fall 2018, Vol 30, No.1 edition of Media Ethics Magazine: "How Media's Implicit Pass on Resurgent Patriarchy Rendered Harvey Weinstein an Imaginary Monster in Eastern Europe."
"Women in Eastern Europe remain trapped in a public climate and a media space that doesn't recognize the structural roots of sexual power as a tool of control and manipulation, therefore, rendering the "Weinstein" monster a rare oddity of the West and transforming #MeToo into the more credible and deafeningly reassuring #NotMe."
Read the essay at Media Ethics here.
Polic on Corporate Information Security at CISO Summit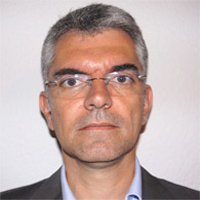 Viktor Polic, adjunct faculty member in computer science at Webster Geneva, gave his views on the risks and benefits for migrating a corporate Information Security Operation Center (SOC) to the Cloud at the Annual CISO Summit Europe in Montreux.
Cloud computing provides solutions for some challenges to modernizing SOC such as scalability, lack of skilled human resources, acquisition overhead, integration of new technologies, availability, compliance, and cost optimization.
Unified cloud platforms with integrated security controls, certified for compliance with international data security standards, and optimized for dynamic resource allocation at competitive pricing, provide an alternative to costly on-premise infrastructure that is not flexible enough for large organizations with global presence and dynamic teams of highly mobile employees.
Polic's presentation slides can be found here. Polic is CISO, head of Information Security and Assurance Services at International Labour Organization.