Around Webster: Qasem at Clingendael, Smith on media literacy, Borgerding leads MLA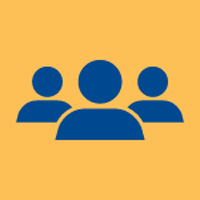 Recent professional accomplishments by Webster University community members include:
Qasem Leads Workshop at Clingendael for MENA Officials
Islam Qasem, academic director of the Webster Leiden campus and expert on the Middle East, will give a workshop Aug. 26 at the leading think-tank and diplomatic academy in the Netherlands, Clingendael (http://www.clingendael.nl).
The topic of the workshop is "Change and Continuity in the International Monetary System: Implications for the MENA Region." The workshop will focus on recent financial crisis/Arab Spring and the implications for financial diplomacy in the region. A group of 24 government officials from the MENA region (Jordan, Egypt, Morocco, and Tunisia) are expected to attend the workshop.
Borgerding Elected President of MLA
Jodie Borgerding, Instruction & Liaison Services librarian, University Library, has been elected president-elect of the Missouri Library Association (MLA). She will serve out the remainder of the term that was recently vacated and will become president on Jan. 1, 2016.
Borgerding has been an active member of MLA since 2007 and previously served on the association's executive board as a Member-At-Large in 2010 and 2014-15. The Missouri Library Association, a chapter of the American Library Association, was founded in 1900 to promote library service, the profession of librarianship, and cooperation among all types of libraries and organizations concerned with library service in the State of Missouri.
Julie Smith Publishes 'Master the Media' Book for Teachers, Parents
Julie Smith, adjunct faculty member in the School of Communication, has published a new text, "Master the Media: How Teaching Media Literacy Can Save our Plugged-In World."
"Written to help teachers and parents educate the next generation, Master the Media explains the history, purpose, and messages behind the media. The point isn't to get kids to unplug; it's to help them make informed choices, understand the difference between truth and lies, and discern perception from reality."
Learn more about Smith's new media literacy book at Amazon.