Around Webster: Teeter, McGrath, Daniel, Rockwell
Recent professional news and achievements for Webster University community members includes:
Teeter Teaches at Broadway Bootcamp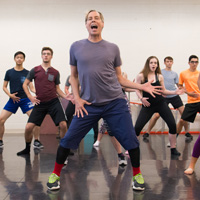 Lara Teeter, professor and head of Musical Theatre for the Conservatory of Theatre Arts in Webster University's Leigh Gerdine College of Fine Arts, wrapped up teaching at Kristin Chenoweth's Broadway Bootcamp in Broken Arrow, Oklahoma.
As part of the week, Teeter also performed a song with Chenoweth in the final program at the camp, which includes a week of classes, training, rehearsals, awards and more with teenage students.
Read more about the camp in this Broadway World article.
McGrath, Daniel Present on GCP at NAFSA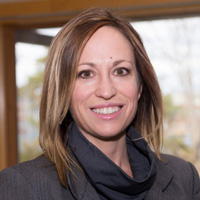 Along with two colleagues from Kent State University, Kim McGrath and Ron Daniel presented "Global Citizenship: Learning Outcomes in a Worldwide Curriculum," at the NAFSA conference in L.A.
Nearly 50 professional staff and faculty attended the interactive session that addressed curricular movements in the United States and explored the possibilities for international education administrators to influence students' intercultural competence development.
McGrath is director of the Webster International Network of Schools. Daniel is academic director at Webster Geneva and director of Webster's London study abroad program offered at University of Roehampton.
McGrath also presented "At the Table and Beyond: Women's Leadership in International Education," a session that built upon collaborative work and research on the topic. The session allowed participants to develop working definitions for leadership and negotiation, to engage in both dialogue and practice, and to consider how to leverage these tools of empowerment for all.
This year's NAFSA conference included increased information on Women's Leadership, with two other sessions, a Member Interest Group (MIG) meeting and a successful event hosted by the Global Leadership League (the League). McGrath is one of eight founding board members of the League, a newly formed organization committed to empowering women in international higher education, which has grown to over 100 members in the past year.
Rockwell Cited for Work with Journalists in Afghanistan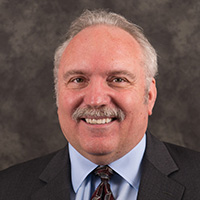 Rick Rockwell, chief communications offer for Webster and professor in the School of Communications, was cited for his webinar work with journalists in Afghanistan and the Salam Watandar radio network by Internews, a Washington, D.C.-based nonprofit working on global democracy development:
"What (Internews) is doing in rural communities is creating a network of stations that Afghans really run themselves," Rockwell said. "Of course I would like to see a real, functioning democracy in Afghanistan that works and that is not in the middle of war and where reporters can do their work without being under constant threat. My sense is that one way to build that is by having a national conversation, the kind of conversation that radio and radio programming can best provide."