Around Webster: Link, Pollak, Rosenblum, Stiles
Recent professional news and achievements for Webster University faculty members include:
Rosenblum Awarded Fulbright Grant to Belgium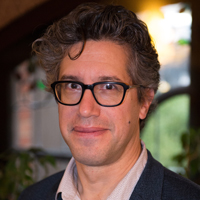 Warren Rosenblum, professor of history in the College of Arts & Sciences, was awarded a Fulbright grant to Belgium for research and teaching in 2020-2021.
Rosenblum's project, "Between Sympathy and Persecution: The 'Feeble-Minded' in Modern Europe," concerns the confinement of persons with developmental disabilities in asylums, the rise of special education, and the uses of "feeble-mindedness" as a category in criminal justice and social welfare practice.
In addition to pursuing research in Belgian archives and libraries, he will be a guest professor at the Catholic University Leuven. His seminar for education and history students will draw from his explorations into developmental disability, along with a broader interest in the history of disability in Europe and the United States.
Pollak Edits Major Text on Future of Europe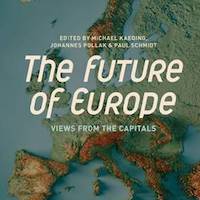 In 2019 the Council Library enlarged its collections with books on European Union policies, politics, economy and international relations.
A text co-edited by Johannes Pollak, "The Future of Europe – Views from the Capitals," was among the year's most popular reads. The e-version of the book has been downloaded nearly 8,000 times from the Palgrave website.
Pollak is director and professor of Political Science at Webster Vienna. He is also senior research fellow at the Institute for Advanced Studies, Vienna, and lecturer at the Universities of Salzburg and Vienna.
This book sheds light on the political dynamics within the EU member states and contributes to the discussions about Europe. Authors from all member states as well as Iceland, Norway, Switzerland and Turkey assess how their country could get more involved in the European debate, taking the reader on a journey through various political landscapes and different views.
Stiles Serves on Psychologists for Human Rights Council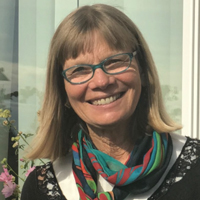 Debbie Stiles has accepted the invitation from the International Council of Psychologists to serve on the Advisory Council for the Global Network of Psychologists for Human Rights (GNPHR).
Stiles is professor of Applied Educational Psychology and School Psychology in the School of Education, and a fellow of Webster's Institute for Human Rights and Humanitarian Studies.
Last week, Stiles and graduate student Kaori Chaki were interviewed on "St. Louis on the Air," on NPR affiliate St. Louis Public Radio, to discuss their project, "The Psychological Impact of Separating Immigrant Children from their Families."
Link on Career Engagement through Digital Tools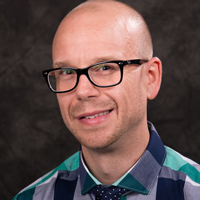 John Link was scheduled to present at the University of Missouri-Columbia this coming Friday on "best practices for career engagement through digital tools," at the Missouri Career Development Association's annual conference.
Though the current COVID-19 pandemic has altered those plans, Link, who directs Webster's Career Planning & Development Center (CPDC), will still present: the conference has been moved to an online format.