News Around Webster: Rosenblum, Workie, Cuille, McGrath, Cosic
Recent professional news and achievements for Webster University community members includes:
Rosenblum Awarded Holocaust Studies Fellowship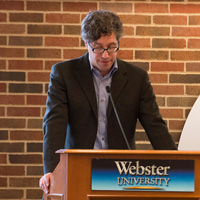 Warren Rosenblum was awarded a visiting fellowship for 2017-2018 at the Jack, Joseph and Morton Mandel Center for Advanced Holocaust Studies (CAHS) at the United States Holocaust Museum & Memorial in Washington, D.C.
Rosenblum is professor in the Department of History, Politics, and International Relations in Webster's College of Arts & Sciences. He is author of "Beyond the Prison Gates: Punishment and Welfare in Germany, 1850-1933," which won the Baker-Burton Prize of the Southern Historical Association, and he has published essays on the history of disability, eugnics and euthanasia, and antisemitism in modern Europe.
He plans to take the fellowship in the fall and will be on a one-semester leave of absence from Webster. While at CAHS, he will do research in the archives of the Holocaust Museum regarding the treatment of the intellectually disabled in 20th century Germany.
His project is entitled "The Feeble-Minded in Germany: Between Sympathy and Persecution."
Cuillé at Colloquium on French, Francophone Studies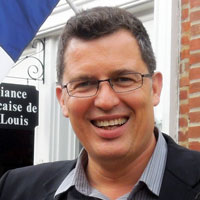 Lionel Cuillé presented at Le Sens et les sens/Sense and the Senses: International Colloquium for 20th and 21st Century French and Francophone Studies at Indiana University April 7.
His presentation was on "Dromology of poetic avant-gardes: Speed and Religion."
Cuille is the Jane and Bruce Robert Chair in French and Francophone Studies in Webster's College of Arts & Sciences, and he is director of Centre Francophone.
Workie Publishing on Economics and Finance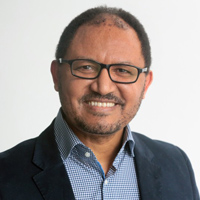 Menbere Workie, professor of business and management at Webster Vienna, is publishing a monthly commentary on economics and finance in HN Komentare, the most readable Economic Newsletter in Slovakia and the Czech Republic.
His latest commentary was dealing with the question of why public debt is so frightening.
"Argentina and Greece are good examples where unsustainable public debt followed by radical reforms in public finance lead to political instability," he explains. "This said, nonetheless, if public debt is sustainable and a country has higher degree of creditworthiness and public debt does not lead to the aforementioned distortions, it should not be a priori demonized. It is not the size of public debt but its sustainability in a continuously changing global economic landscape that eventually matters."
Read more of his commentary at Webster Vienna.
McGrath on Women in Leadership at Education Abroad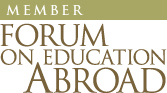 Kim McGrath, director of the Webster International Network School (WINS) program, presented "Women in Leadership: How to Prepare for Difficult Conversations," at the Forum on Education Abroad conference in Seattle.
In the session, McGrath and co-presenters defined and discussed emotional agility, providing research and a five-step toolkit to help attendees along their leadership journey. Nearly eighty professionals joined the interactive session.
Designed to support high-quality programming, the conference marked the forum's 13th annual event and drew over 1,300 international educators from around the world.
Cosic's New Film Screens in Poland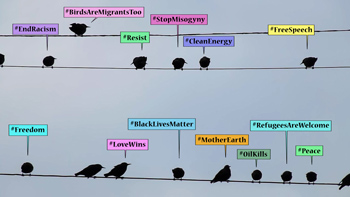 Zlatko Ćosić's newest film, "Even the Birds Know It," will screen at the IN OUT Festival in Gdańsk, Poland, April 22-23, 2017.
Learn more about the film here.
Cosic is a video artist and adjunct faculty member in the Electronic and Photographic Media Department of Webster's School of Communications .